https://www.sott.net/article/451589-Why-are-they-targeting-AstraZeneca-Study-says-blood-clots-as-prevalent-with-Pfizer-and-Moderna-vaccine


Steve Goldstein
Market Watch
Sun, 18 Apr 2021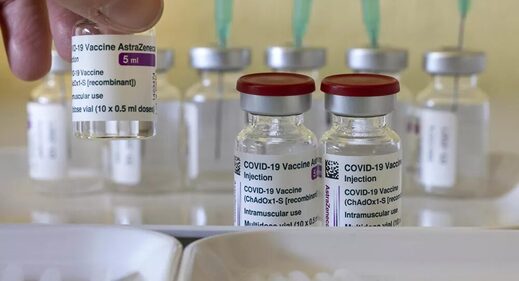 © Inconnu
A study by Oxford University found the number of people who receive blood clots after getting vaccinated with a coronavirus vaccine are about the same for those who get Pfizer and Moderna vaccines as they are for the AstraZeneca vaccine that was produced with the university's help.

According to the study, 4 in 1 million people experience cerebral venous thrombosis after getting the Pfizer or Moderna vaccine, versus 5 in 1 million people for the AstraZeneca vaccine. The risk of getting CVT is much higher for those who get COVID-19 -- 39 in a million patients -- than it is for those who get vaccinated. AstraZeneca's vaccine use has been halted or limited in many countries on blood clot concerns.


Comment: It appears the only vaccines being highlighted in the media for side effects are Johnson & Johnson's and AstraZeneca's, both of which use the (somewhat) more benign DNA as the information delivery systems

How J&J and AstraZeneca differ from the mRNA vaccines from Pfizer and Moderna
Johnson & Johnson and AstraZeneca use a harmless version of a cold virus as a vector to give our cells the instructions they need to make the coronavirus's spike protein.

The immune system recognizes the protein and makes antibodies, which then allow us to fend off attack if exposed in the future.

Johnson & Johnson uses a human adenovirus, or a cold virus, to create its vaccine while AstraZeneca uses a chimpanzee version.

Johnson & Johnson's is the first single-dose vaccine approved in Canada. AstraZeneca, like Pfizer and Moderna, requires two doses. Experts say it takes a couple weeks for the body to build up some level of immunity with any of the vaccines.
Could the goal be to steer the vaccine-compliant crowd towards the irreversible gene-editing versions touted by Pfizer and Moderna?