https://www.paulcraigroberts.org/2020/07/12/the-woke-revolution/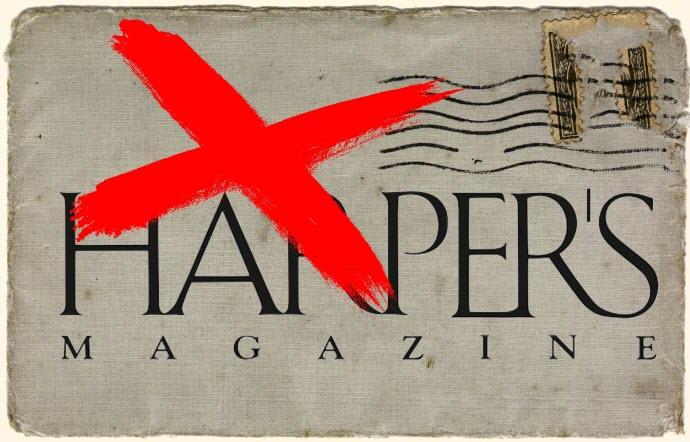 150 prominent intellectuals and Ivy League academics of leftish persuasion have signed a letter in Harper's protesting the breakdown in civilized debate and imposition of ideological conformity.  The signatories made the obligatory bow to denouncing Trump as "a real threat to democracy" and called for "greater equality and inclusion across our society."  But this wasn't enough to save them from denunciation for stating these truthful facts:
"The free exchange of information and ideas, the lifeblood of a liberal society, is daily becoming more constricted. While we have come to expect this on the radical right, censoriousness is also spreading more widely in our culture: an intolerance of opposing views, a vogue for public shaming and ostracism, and the tendency to dissolve complex policy issues in a blinding moral certainty. We uphold the value of robust and even caustic counter-speech from all quarters. But it is now all too common to hear calls for swift and severe retribution in response to perceived transgressions of speech and thought. More troubling still, institutional leaders, in a spirit of panicked damage control, are delivering hasty and disproportionate punishments instead of considered reforms. Editors are fired for running controversial pieces; books are withdrawn for alleged inauthenticity; journalists are barred from writing on certain topics; professors are investigated for quoting works of literature in class; a researcher is fired for circulating a peer-reviewed academic study; and the heads of organizations are ousted for what are sometimes just clumsy mistakes. Whatever the arguments around each particular incident, the result has been to steadily narrow the boundaries of what can be said without the threat of reprisal. We are already paying the price in greater risk aversion among writers, artists, and journalists who fear for their livelihoods if they depart from the consensus, or even lack sufficient zeal in agreement."
https://harpers.org/a-letter-on-justice-and-open-debate/
The signatories to the letter do not understand that time has passed them by. Free speech is no longer a value.  Free speach is an ally of oppression because it permits charges against Western civilization and the white racist oppressors to be answered, and facts are not welcome. The purpose of the woke revolution is to overthrow a liberal society and impose conformity with wokeness in its place.  Whiteness has been declared evil. There is nothing to debate.
The signatories do not understand that today there is only one side.  In place of debate there is denunciation, the purpose of which is to impose ideological conformity.  It is pointless to search for truth when truth has been revealed: Western civilization and all its works are a white racist construct and must be destroyed.  There is nothing to debate.
To make clear that in these revolutionary times not even prominent people of accomplishment such as Noam Chomsky are entitled to a voice different from woke-imposed conformity, the letter was answered by a condescending statement signed by a long list of woke journalists of no distinction or achievement, people no one has ever heard of. The 150 prominent defenders of free speech were simply dismissed as no longer relevant. https://theobjective.substack.com/p/a-more-specific-letter-on-justice
Noam Chomsky and the other prominent signatories were dismissed as irrelevant just as the prominent historians were who took exception to the New York Times 1619 project, a packet of lies and anti-white propaganda. The famous historians found that they weren't relevant. The New York Times has an agenda that is independent of the facts.
The message is clear: shutup "white, wealthy" people and you also Thomas Chatterton Williams, a black person with a white name.  Your voices of oppression have been cancelled.
The "oppressed" and "marginalized" voices of woke revolutionaries, who have imposed tyranny in universities, the work place, and via social media, are the ones that now control explanations. No one is permitted to disagree with them.
[Ron: Interestingly, NOONE is prepared to state WHY it is true that "There is nothing to debate" And why there seems to be widespread acceptance that : "No one is permitted to disagree with them". The answer isn't that cultural Marxist ideologues are incredibly persuasive and policitally powerful in their own right. The reality is that the cultural Marxists' march through the institutions is the brainchild of demonic Talmudists whose work has been funded by neo-Pharisaic banksters since, at least, the establishment of the Illuminati in the 1770s.(1) The current phase of cultural Marxist double think and Bolshevik terrorism kicked off in the prelude to the Jewish coup mislabelled as the Russian Revolution in 1917 and gaining momentum in the West with the genociding of ethnic Germans in the 1940s (See eg: GRUESOME HARVEST The Costly Attempt To Exterminate The People of Germany - http://abundanthope.net/pages/Political_Information_43/GRUESOME-HARVEST-The-Costly-Attempt-To-Exterminate-The-People-of-Germany.shtml
A Real Holocaust: Dresden, 13 February 1945 - http://abundanthope.net/pages/True_US_History_108/A-Real-Holocaust-Dresden-13-February-1945.shtml
The pilots of Bomber Command cannot be called heroes. See: http://abundanthope.net/pages/Political_Information_43/The-pilots-of-Bomber-Command-cannot-be-called-heroes.shtm)
followed by the Russian Christian enforced exodus of Bolshevicks from The Soviet Union in the 1970s. The Sephardic Rockefeller brothers welcomed fleeing Bolsheviks into the US whereat the Bolsheviks mudered the Rockefeller brothers and assumed control of much of the Rockefeller empire including the Rockefellers' massive mechainism for deschooling US children begun at the beginning of the 20th Century. See eg: Dr. Peter David Beter - Audio Letter No. 26 ff - http://www.peterdavidbeter.com/docs/all/dbal26.html
And: New World Order Education: Useful Engines in the "One World Schoolhouse".- http://abundanthope.net/pages/Political_Information_43/New-World-Order-Education-Useful-Engines-in-the-One-World-Schoolhouse.shtml

There are two main reasons why demonic Talmudists and their cultural Marxist lackeys have so much success in creating rabid "cancel culture" mobs of anti-white racists and anti-Christian LGBTQ bigots. The obvious reason is that demonically controlled banksters and corporatists dominate the US and most governments and economies and are able to control almost all media and historical information dissemination as well as the political, educational, cultural and religious environments experienced by most people. This results in brain washing many people into acceptance of a mind controlling false narrative about life, the universe and everything. Having been very successful with feminism, sexual promiscuity, proliferation of abortion and the breakup of the nuclear family culture, the current major themes being pushed by these Talmudists is atheistic anti-Christianism, anti-white racism, gender fluidity and LGBTQism.
Arguably major political, corporate and cultural figures are not intimidated into pushing these "isms" by threats of being "cancelled". The real reason that politicians and the owners and controllers of the MSM, major corporations and NGOs, and cultural organisations et al, conform to the dictates of cultural Marxism is that the Rothschilds and their brethren control the demonic operatives controlling all such anti-social movements. The global Central Bankers also control the economic survival of most corporate and human entities and even human life in many cases. Even president Trump is said to have been the subject of 24 failed assassination attempts. Accordingly even politicians and CEO's who are not overt supporters of global Jewry and its drive to control this planet and all its inhabitants, tend to bow to pressures applied by cultural Marxists.].

Lining up on the woke side are CNN, New York Times, Los Angeles Times, Slate, and other presstitute organizations desperately trying to remain relevant. Everyone of these institutions quickly took the side of the woke revolution against facts and free speech.
https://www.cnn.com/2020/07/10/opinions/the-letter-harpers-cancel-culture-open-debate-yang/index.html
https://www.latimes.com/entertainment-arts/story/2020-07-09/cancel-culture-harpers-letter
https://www.nytimes.com/2020/07/10/arts/open-letter-debate.html
https://slate.com/news-and-politics/2020/07/harpers-letter-reality-debate.html
The revolution is over unless the guillotine is next. Academic freedom no longer exists. Free speech no longer exists. The media is a propaganda ministry. Without free speech there can be no answer to denunciation. White people are guilty. Period.
End Note 1
Anthony Migchels rightly says that:
Moses Mordecai Marx Levi ('Karl Marx') was a ghostwriter for Rothschild. Marxism is the controlled opposition against Capitalism, creating what would become the classical dialectic Capitalism vs. Marxism, that the elites use to get to World Governance through managed conflict.
Marxism's main aim is to transfer the Capitalist Monopoly into State hands, claiming this will end Plutocracy, but 'overlooking' that the State is and always has been owned by said Plutocracy. In a dialectic both 'protagonists' have hidden attributes in common and Capitalism and Marxism are both Godless, Materialist and Monopolies.
Economically speaking Marx managed to hide that Capitalism is Usury, Banking. He promoted the idea of an amorphous Capitalist class, hiding that Finance (Usury) rules over Commerce, Industry, Land and Labor alike. A small business man obviously has much more in common with the worker than with the banker.
In the West, implementation of Marxism was simply not an option and their strategists decided to first subvert society, before consolidating everything in a Marxist Global State.
For this Marxism morphed into Cultural Marxism, spearheaded by the Frankfurter Schule.
They started subverting everything: modern 'art' for instance, total soulless garbage, a far cry from the wonderful, inspired art of the 1800's and before.
See: Cultural Marxism: Managing The Ant Farm - http://abundanthope.net/pages/Political_Information_43/Cultural-Marxism-Managing-The-Ant-Farm.shtml

[Colour fonts, bolding and comments in square brackets added.].
RELATED ARTICLES.
Cultural Marxism: Managing The Ant Farm - http://abundanthope.net/pages/Political_Information_43/Cultural-Marxism-Managing-The-Ant-Farm.shtml
Dr. Peter David Beter - Audio Letter No. 26 ff - http://www.peterdavidbeter.com/docs/all/dbal26.html
New World Order Education: Useful Engines in the "One World Schoolhouse".- http://abundanthope.net/pages/Political_Information_43/New-World-Order-Education-Useful-Engines-in-the-One-World-Schoolhouse.shtml

A Real Holocaust: Dresden, 13 February 1945 - http://abundanthope.net/pages/True_US_History_108/A-Real-Holocaust-Dresden-13-February-1945.shtml
The pilots of Bomber Command cannot be called heroes. See: http://abundanthope.net/pages/Political_Information_43/The-pilots-of-Bomber-Command-cannot-be-called-heroes.shtml
GRUESOME HARVEST The Costly Attempt To Exterminate The People of Germany - http://abundanthope.net/pages/Political_Information_43/GRUESOME-HARVEST-The-Costly-Attempt-To-Exterminate-The-People-of-Germany.shtml