From AbundantHope.net


True US History
Biden's Budget Refers to Both 'Birthing People' and 'Mothers,' Struggles to Use 'Woke' Terminology
By Jack Hadfield
Jun 8, 2021 - 7:27:28 PM



https://nationalfile.com/bidens-budget-refers-to-both-birthing-people-and-mothers-struggles-to-use-woke-terminology/

 
The budget will "implement implicit bias training for healthcare providers" in this area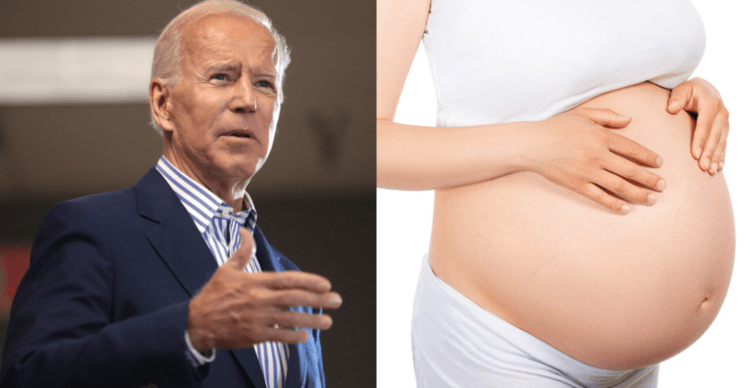 Share on FacebookShare on Twitter
June 8th 2021
The Biden administration's upcoming budget plan refers to "mothers" as "birthing people," but also uses the standard nomenclature at another point, struggling to use woke terminology correctly.
On page 18 of the newly released budget from the Biden administration, it declares that $200 million will be set aside to reduce "maternal mortality rate and end race-based disparities" in maternal mortality. After noting the United States's "unacceptabtly high mortality rate for Black, American Indian/Alaska Native, and other women of color," the Biden admin budget instead does not refer to "mothers," but rather the mortality rate among "birthing people," using the latest woke term pushed by transgender activists.
Incluced in that $200 million section of the Biden budget is a goal to provide and "implement implicit bias training for healthcare providers"; given the nature of the previous sentence and the term "birthing people," such "implict bias training" may include instructing midwives and others to use the terminology when dealing with pregnant mothers.
Backlash to the use of "birthing people" in the budget was swift from many conservative commentators and politicians online. Ashley St Clair slammed Biden as being a "misogynist" for stripping women "of their feminity," and that "changing mothers to birthing persons [sic] in the budget is a disgusting attempt to undermine the incredible superpower ONLY WOMEN have," while Representative Andy Biggs of Arizona declared that "nothing says feminism like erasing the word 'women'!"
https://twitter.com/stclairashley/status/1401992033800175625
VIDEO: Biden Says Military Will Focus On Making 'Maternity Flight Suits,' Forgets SECDEF Lloyd Austin's Name
However, it seems that even within the budget itself, the Biden administration is struggling to use the correct terminology. On page 12 of the budget, when discussing extending tax cuts for families, it notes that paid parental leave "has been shown to keep mothers in the workforce."
The term "birthing people" is growing in popularity among the left. National File reported in May that Democrat congresswoman Cori Bush went on a bizarre rant in the House, during which she monologued about the plight of "black birthing people," an unspecified class that Bush believes is dying out en mass "every day" because "doctors don't believe our pain."
Jack Hadfield is a conservative and patriot from the UK. He specialises in exposing the misdeeds of Big Tech. His work has appeared in such sites as Breitbart, The Political Insider, and Politicalite. You can follow him on Facebook @JackHadfield1996, on Twitter @JackHadders, on Gab @JH, or on Telegram @JackHadders. Tips can be sent securely to jackhadfield@protonmail.com.
All writings by members of AbundantHope are copyrighted by
©2005-2017 AbundantHope - All rights reserved