http://www.whatdoesitmean.com/index2978.htm
September 9, 2019
By: Sorcha Faal, and as reported to her Western Subscribers
A disturbing new Ministry of Foreign Affairs (MoFA) report circulating in the Kremlin today commenting on French Foreign Minister Jean-Yves Le Drian and his nation's Minister of the Armed Forces Florence Parly breaking with United States inspired anti-Russia orthodoxy to make their surprising visit to Moscow, says among the fears being voiced by these French leaders is the "Killer Slime able to kill in seconds" massive algae blooms now striking six of their country's beaches and the new heatwave in the Pacific Ocean that's second only to "The Blob of 2014 and 2015" which caused catastrohpic cascading changes in the marine ecosystem and historic die-offs of its species—both of which, and more, these French leaders warn, are being met by an America who's "tiptoeing around the edge of being irreparably broken"—best exampled by their just having spent the past few days test launching an uncommonly large number of intercontinental ballistic missiles whose multiple nuclear warheads could incinerate half the planet—while at the same time, its powerful socialist forces have told all of their nation's citizens that "it's now incendiary to say there are two genders"—thus making it impossible for anyone to know how to deal with this country obviously going insane and that controls nearly 24% of world's $86 trillion economy. [Note: Some words and/or phrases appearing in quotes in this report are English language approximations of Russian words/phrases having no exact counterpart.]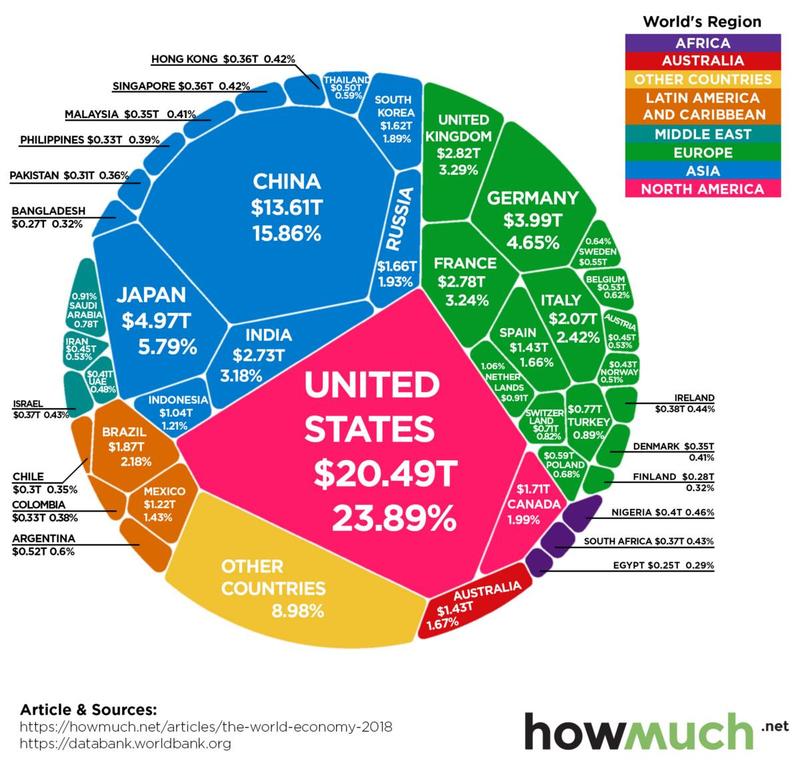 Nobody knows what happens when the world's most powerful economic country goes insane.
According to this report, France is one of the leading Western nations promoting "The Climate Change Religion" that's based on belief, not science—but who became appalled this past week when they listened to socialist Democrat Party presidential candidates in America—all of whom spent hours on CNN sounding like climate-crazed lunatics with their declaring, once elected, they'd kill all cows in the world, take total control of the entire US economy to enact their climate change agendas, and commit mass genocide of human beings to save the planet—all of which they're following with a planned nationwide "Climate Strike" due to take place on 20 September that will throw millions of American citizens out of work—one of whose main organizers of, though, the top leftist news site ThinkProgress, just shut down and went broke—most likely because it failed to inform its leftist climate change readers about the stunning court ruling giving an Australian professor $800,000 in compensation after his university fired him for telling the truth about climate change—all of which led to the globally esteemed and world's top expert on climate change Secretary-General Dr. Petteri Taalas—the chief of the World Meteorological Organization—to just days ago slam these leftist lunatics in America and state:
Now we should stay calm and ponder what is really the solution to this problem.
It is not going to be the end of the world.
The world is just becoming more challenging.
In parts of the globe living conditions are becoming worse, but people have survived in harsh conditions.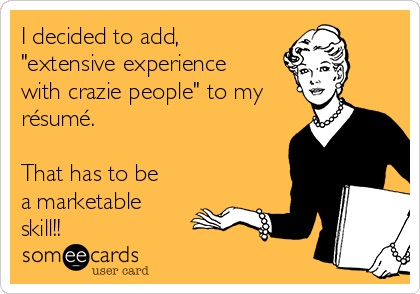 The deluded and godless socialist mindset that gave rise to these climate crazed leftist lunatics in America, whom Secretary General Taalas just had to actually tell, like little school children, the world isn't ending, this report continues, has further infected vast swaths of the United States—best exampled over these past few days alone by the leftist cable news network MSNBC now branding President Trump as "a secret Muslim president"—the ABC News network having one of its commentators outrageously plead for a lie to be spread to voters that President Trump "wants to repeal your health care without a replacement"—the leftist cable news network CNN actually slamming black people in America for their celebrating the historic low unemployment Trump has given them—all of whom were joined by leftist Hollywood icon elite actor-filmmaker Rob Reiner declaring that "Donald Trump is the most lawless president in history".
As to any actual evidence proving that President Trump is, indeed, the most lawless president in history, however, this report points out, none exists—the same of which cannot be said about former President Obama, as new evidence has emerged showing that he directly plotted with Italian intelligence officials to set-up Trump—a set-up investigated by Special Counsel Robert Mueller, who's now the target of a lawsuit proving that he covered-up Saudi Arabia's complicity in the 11 September 2001 attacks on America—and during whose "investigation" of Trump, it's now being shockingly revealed he used in his final report the words of a man who's now been revealed to be a "Deep State" spy working for Obama—all of which was allowed to occur while being documented by the corrupt leftist mouthpiece The New York Times, who its just been revealed about lied when it said the Justice Department wanted to wiretap Trump—and who, also, has never sought the answer the most critical question of all "Why did Western intelligence agencies seek to undermine Trump's presidential campaign?"—but is a question they'll never answer, as they still won't tell their leftist readers that Special Counsel Mueller's cases against General Michael Flynn and the so-called Russian troll farm have gone up in flames and are about to be thrown out.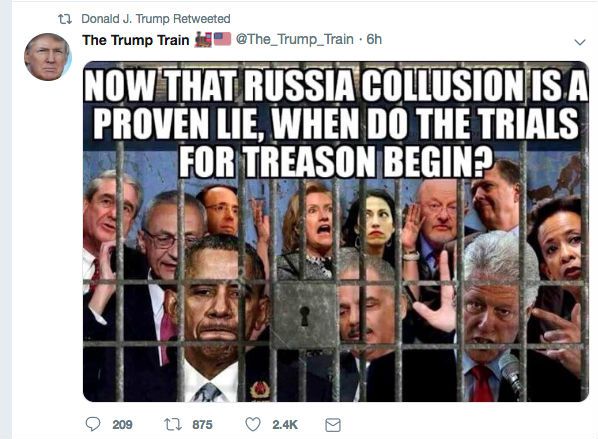 With "America's Worst Nightmare For Leftists Tour" off to a rousing start as tens-of-thousands of President Trump's supporters have been lining up for two-days ahead of his rally later today in Fayetteville-North Carolina, this report concludes, his socialist enemies in the leftist mainstream media and Democrat Party have launched a brutal two-pronged attack against him—the first being their demanding that he ban all so-called assault style guns in America and take them all away from law abiding citizens by force if need be—one of which will, though, most certainly not be given up by the 61-year-old Florida homeowner who just used his AR-15 to shoot dead two of the four masked home invaders ready to kill him and his family—nor makes any sense as things like crossing the street and riding bicycles kill more Americans every year then rifles do—and are now able to be afforded by the 6.2 million American citizens whom Trump made jobs for and freed from Food Stamps—thus making clear why the second part of this socialist-led two-prong against Trump has these socialists screaming that their economy is collapsing into recession—a socialist scream not being heard by Federal Reserve Chairman Jerome Powell, who just affirmed "our main expectation is that there will not be a recession"—which, in turn, caused Jim Cramer of the financial cable news outlet CNBC to turn to his other leftists and state the obvious that "the only people talking about a recession are us"—all of which, and as only he could do, President Trump responded to by having his top campaign manager go out and promise his cheering followers: "The Trumps Will Be A Dynasty That Lasts For Decades".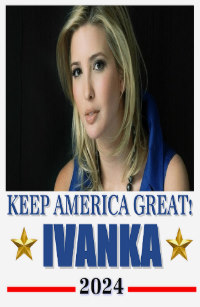 September 9, 2019 © EU and US all rights reserved. Permission to use this report in its entirety is granted under the condition it is linked to its original source at WhatDoesItMean.Com.