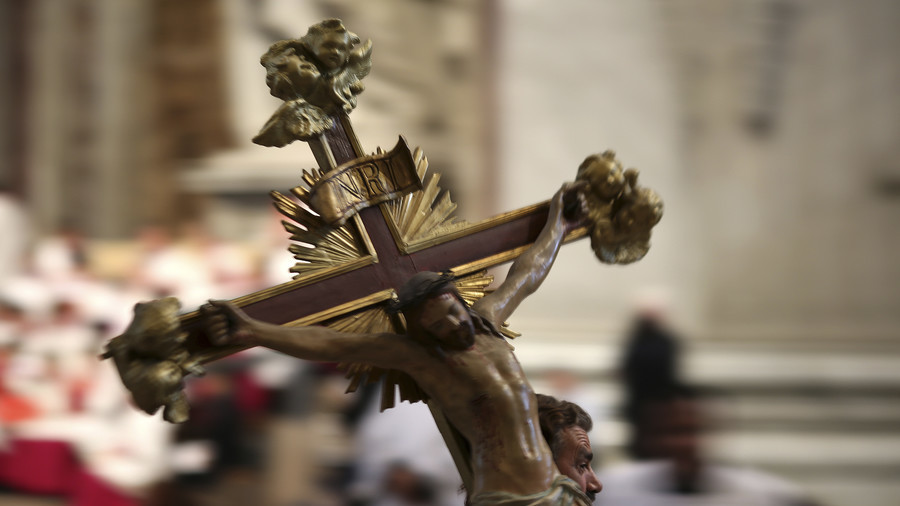 © Alessandro Bianchi / Reuters
A church in a Swedish city has defended its choice of gender-neutral pronoun 'hen' in reference to Jesus in an advertisement. The church insists the word gives "new perspective."
In November, the largest religious institution in the country, the Church of Sweden, advised its clergy to avoid terms like 'Lord' and 'He' in worship services in order to not highlight that God is male, in the new version of a handbook on how to conduct services. The move has triggered a backlash, with critics saying the change undermines the Christian concept of the Holy Trinity and politicizes faith.
Read more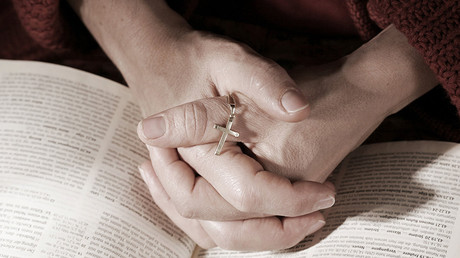 Non-binary Trinity: Church of Sweden tells clerics not to refer to God as 'He'
The issue became even more heated when a church in the Swedish city of Vasteras referred to Jesus as 'hen' in an advertisement for a Christmas worship service. The pronoun is used as an alternative to gender-specific words when a person's gender is not known or not relevant. Some Twitter users rushed to ask whether it is now an official stance of the church. Susann Senter, the church's dean, and Bishop of Vasteras Mikael Mogren were forced to come up with explanations.
"The word 'hen' is a way to give a new perspective," Senter wrote in a statement on Friday. Despite accepting in the article that Jesus was a man, it stressed that gender is not the main aspect of his identity. She also said that people can continue to use "traditional" language, while others can embrace the new language.
While Bishop Mikael Mogren does not deny that Jesus was male, he applauds the fact that the advertisement has sparked debate. He noted, however, that some commenters insult trans people during the discussions and stressed that they are, like everyone else, "created by God."
Despite attempts to calm the public, the church's statements triggered heated discussion among social media users. One person (Maria Svanerud) commented on the church's Facebook post that the 'hen' reference is a mockery, while another (Christian Himmelstrand) was "upset" at "messing with the most elementary fundamentals of faith."
https://www.rt.com/news/414642-swedish-church-jesus-gender/