https://www.breitbart.com/europe/2020/11/19/law-pursuing-australian-special-forces-accused-unlawfully-killing-afghanistan/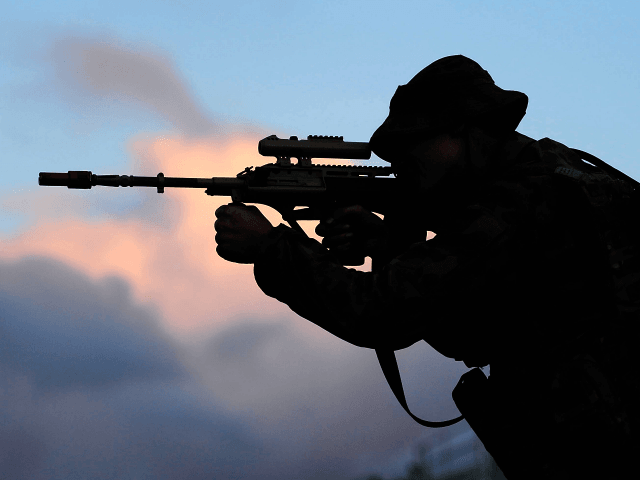 (AFP) - Australia's elite special forces "unlawfully killed" 39 Afghan civilians and prisoners, including summary executions as part of initiation rituals, according to evidence in a searing military inquiry now being referred to a special war crimes prosecutor.
A years-long internal investigation into military misconduct was released Thursday, prompting the Chief of the Australian Defence Force to admit a "destructive" culture of impunity among special forces leading to a string of alleged murders and cover-ups spanning years.
"Some patrols took the law into their own hands, rules were broken, stories concocted, lies told and prisoners killed," General Angus Campbell said, apologising "sincerely and unreservedly" to the people of Afghanistan.
"This shameful record includes alleged instances in which new patrol members were coerced to shoot a prisoner in order to achieve that soldier's first kill, in an appalling practice known as 'blooding'."
The report also reported evidence that troops were engaged in "body count competitions", and covered up unlawful killings by staging skirmishes, planting weapons and adding names to target lists retrospectively.
The military's own inspector general produced the harrowing 465-page official inquiry into events between 2005 and 2016 that detailed dozens of killings "outside the heat of battle".
It recommended 19 individuals be referred to Australian Federal Police, compensation be paid to the families of victims, and the military makes a slew of reforms.
Campbell went a step further, saying those involved had brought a "stain" on their regiment, on the armed forces and on Australia, and would be referred to the office of the special investigator for war crimes.
He also moved to revoke distinguished service medals awarded to special operations forces who served in Afghanistan between 2007 and 2013.
After the September 11, 2001 attacks, more than 26,000 Australian uniformed personnel were sent to Afghanistan to fight alongside US and allied forces against the Taliban, Al-Qaeda and other Islamist groups.
Australian combat troops officially left the country in 2013, but since then a series of often-brutal accounts have emerged about the conduct of elite special forces units.
They range from reports of troops killing a six-year-old child in a house raid, to a prisoner being shot dead to save space in a helicopter.
'Marine A' To Be Released in Two Weeks after Murder Conviction Overturned https://t.co/ilsBZXuhlZ pic.twitter.com/IzNtpOYSnN

- Breitbart London (@BreitbartLondon) March 28, 2017
'Brutal truths'
Prime Minister Scott Morrison attempted to cushion the blow of the report, telling Australians last week to brace for the "honest and brutal truths" contained within the heavily redacted document, which censors many highly infammatory details.
Morrison also called his Afghan counterpart Wednesday to foreshadow "some disturbing allegations" that the government was taking "very seriously".
The office of President Ashraf Ghani said Morrison had "expressed his deepest sorrow over the misconduct".
Last week, Morrison announced the appointment of a special investigator to prosecute the alleged war crimes, a move aimed at forestalling any prosecution at the International Criminal Court.
The revelations will "definitely" be used by the Taliban to restate calls "for foreign forces to withdraw from Afghanistan", Srinjoy Bose, an international relations lecturer at the University of New South Wales, told AFP.
"I would imagine that the Australian presence in Afghanistan, for the coming weeks and months, will be afforded greater protection."
The revelations are also a serious blow to the prestige of the country's military, which is widely revered by Australians.
Its historic campaigns - from Gallipoli in World War I to Kokoda in Papua during World War II - have played a crucial role in fostering the country's identity, independent of colonial power Britain. [Ron: Really and truly! You Betcha!].

"It speaks to a failure that is bigger and deeper than the soldiers involved in the atrocities," said John Blaxland of the Australian National University, which has close ties to the security establishment.
[Ron: It certainly does!].
"It speaks to an inadequate sense of perspective on what we were committing our forces to do and the circumstances they would face."
Australia's government had spent years trying to suppress whistleblower reports of the alleged wrongdoing, with police even investigating reporters involved in bringing those accounts to light.
[Ron: Australia trained and equipped troops to kill and sent them to Afghanistan a sovereign nation with whom we have no quarrel, ordering them to occupy that country and use their training and equipment to do it.
Most Australians can't locate Afghanistan, Iraq or Syria on a map yet they support our bombing, occupying and "pacifying" those nations.
Australian leaders and commentators feign surprise and horror when, despite information suppression, knowledge of some murders eventually surface.
Pretending that troops dehumanised by training and directed to occupy and pacify a sovereign nation are the only ones guilty of war crimes is hypocritical.
Afghanistan, Iraq and Syria are sovereign nations. They didn't attack or harm Australia in any way yet our leaders have sent troops to bomb and occupy those countries over a period far longer longer than the duration of WWII.
Nuremberg supposedly established that ordering invasions and occupations of sovereign nations constitute war crimes. The major WAR CRIME against Afghanis is our invasion and occupation of their country. Deaths, injuries and property damage have inevitably resulted from that decision, renewed over many years by various Australian governments.
Prima facie the Australian leaders who sent troops to Afghanistan committed war crimes. Australians who supported those government decisions and "support the troops" being there, are also responsible for the results.
The fact that Australia only sends troops to these foreign nations to bomb and kill their citizens and occupy their country because the US asks us to accompany their troops, doesn't justify our war crimes. We all need to grow a conscience, and soon.]
British Iraq Vets Forced to Pay Own Legal Fees While Lawyers Hounding Them Funded by Govt https://t.co/6ELAGPDm0f pic.twitter.com/YxJX5qVCsV
- Breitbart London (@BreitbartLondon) September 23, 2016
Follow Breitbart London on Facebook: Breitbart London