https://theduran.com/does-welfare-breed-poverty/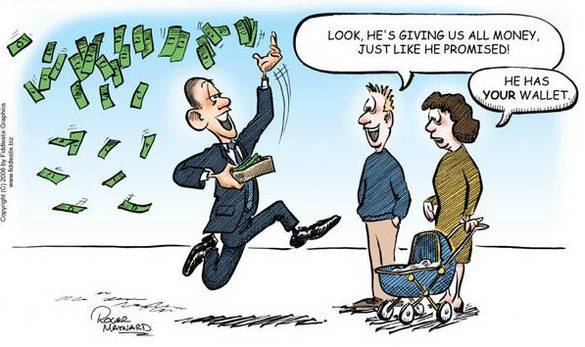 Share
June 14th 2021
A common belief among especially American conservatives is that welfare breeds dependency and even poverty. The former is easy to understand. Give a man a fish, and you feed him for a day; teach him to fish, and you feed him for a lifetime, as the saying goes.
The evidence that welfare does indeed breed poverty is superficially compelling, but a closer look reveals this not to be so. [Ron: I disagree. ]. In the United States, this issue has been heavily racialised. Left wing extremists claim blacks are held down by the racist system, while many of those at the other end see them getting hand-outs and free stuff galore.
[Ron: It is true that since President Johnson initiated welfare for single mothers Democratic US governments have used welfare to obtain the Black vote. Arguably it is also true that welfare payments to single mothers has substantially destroyed family life in poor Black communities AND that the War on Drugs has substantially increased that destruction.
To achieve and maintain sovereign human freedom we need to accept the responsibility entailed in individual and community self governance. In particular, each individual needs to learn to govern self and share with and care for everyone else. That requires that we deprogram ourselves from the current socially engineered, ego-centric, materialist, money meme based atheistic globalist ideology because it entails selling our ingenuity and labour (ie ourselves) for money and treating everyone else as equally expendable. It also requires that we eliminate dependence on Big Governments to provide for our safety, prosperity, welfare and sense of identity. We must stop allowing others to make our core life decisions without us having any meaningful input into the process. To be sovereign humans need to take personal responsibility for their lives and contribute to their own and the community's welfare as much as possible.].
What has really been happening is the breakdown of society; this started with urban blacks but has been spreading to other groups. It isn't welfare per se that is the problem, but the fact that welfare comes with strings, in particular it is means-tested. Unlike corporate welfare. After it was revealed that Black Lives Matter co-founder Patrisse Cullors had been quietly building a property portfolio, accountant Jayson Thornton explained this in some detail. While this type of corporate welfare is more akin to fraud, people like Jimmy Dore argue that all corporate welfare is fraud by another name. It comes in many forms, for example, Chelsea Clinton has had a series of no-show jobs including for NBC News.
On a much grander scale, corporate lobbyists pressurise or bribe politicians to ensure their clients receive tax breaks or even subsidies. Those with longer memories will remember the financial crisis of 2008. Although many businesses went under, and a few bankers actually ended up behind bars, a massive bailout was organised for the big financial institutions. Only ordinary people lost their homes.
Currently, the United States is experiencing a bizarre problem, there is a shortage of labour alongside a record number of unemployed. We are told this is because these people can make more simply by taking the enhanced unemployment that has been handed out due to the COVID lockdowns, and doing a bit of casual work on the side. The solution to this is Universal Basic Income which destroys the poverty trap.
[Ron: I disagree. A Universal Basic Income (UBI) would NOT address underlying issues relating to growing unemployment and underemployment; and the destruction of individual morale, independance and the sense personal responsibility needed to maintain a healthy society. Rather, it would exacerbate the situation by giving everyone the same dole, ostensibly to destigmitise government assistance. That would mean that wealthy people including banksters and corporatists who hide their incomes behind charitable foundations, off-shore corporations, and 'not for profit' organisations etc, might get the same stipend as everyone else. The result would be that the prices and the cost of living would escalate in proportion to the quantum of the UBI and the wealth gap and inequality would continue to increase at the same time as the burgeoning unemployed and increasingly underpaid slave class expands. Moreover, criticism of the true exploiters, the banksters and their favoured corporatists, would decline as the UBI dependant masses would be increasingly encouraged to blame governments and not the covert bankster controllers of governments for growing mass poverty and misery.
A UBI could be calibrated so that it is just enough for people to survive. That will institutionalise poverty and dependence. As AI and  machines take over more and more jobs the life prospects for the ever growing unemployed and underemployed masses* will disappear and they will become people without a purpose living from government pay cheque to pay cheque. They will become easy dehumanised cannon fodder and for the New World Order and its pedophalic and cannabalistic controllers.* See eg: The Permanent Unemployment & Underemployment Economy - http://abundanthope.net/pages/Political_Information_43/The-Permanent-Unemployment-Underemployment-Economy.shtml
Clearly, no government can simply print money and hand it out because without a corresponding increase in goods and services, this will simply cause inflation. But putting money directly into the hands of ordinary people is far more effective that bailing out banks because it stimulates production, especially at the local level. Ordinary people spend a much larger percentage of their incomes on day to day needs while the wealthy tend to invest their capital.
Ron: I disagree with the proposition that a UBI would be effective. Rather, a UBI would complete the enslavement of the global population. It would become welfare for capitalists as people could drive for Uber and work for Task Rabbit and Amazon et al for even lower wages than is currently the case because UBI would subsidise the meager pay cheques of everyone especially those in the sharing economy. The Tech companies and mega corporations generally could keep increasing their profits while facing even less pressure to pay living wages to what will increasingly become 'non employee' employees.
Be aware that the corporatists can determine the nature, scope and eligibility for a UBI because they have controlled most governments and have literally owned the US Corporation since 1871. See eg: The USA Isn't a Country, It's a Corporation! - http://abundanthope.net/pages/True_US_History_108/The-USA-Isn-t-a-Country-It-s-a-Corporation.shtml . Similarly private individuals have owned the Commonwealth of Australia corporation and the corporate  governments of New Zealand, Canada and many other nations. Accordingly they are able to have governments reduce corporate taxation and to turn a blind eye to tax avoidance, use of transfer pricing and overseas tax havens etc. To add insult to injury corporations often demand government subsidies for industries they operate within nations even if they pay little or no taxation. That is done on the somewhat specious grounds that they provide employment opportunities to citizens when in truth they are continuously replacing human workers with AI, robots and mechanisation. Citizens must regain control of their governments and require them to stop subsidising corporations. Communities must require their governments to ensure that all corporations operating within their jurisdiction pay adequate wages and proper taxes. Failure to do that will result in mass unrest, starvation and chaos.].
[Some colour fonts, bolding and comments in square brackets added.].
Help us grow. Support The Duran on Patreon!
The statements, views and opinions expressed in this column are solely those of the author and do not necessarily represent those of The Duran.