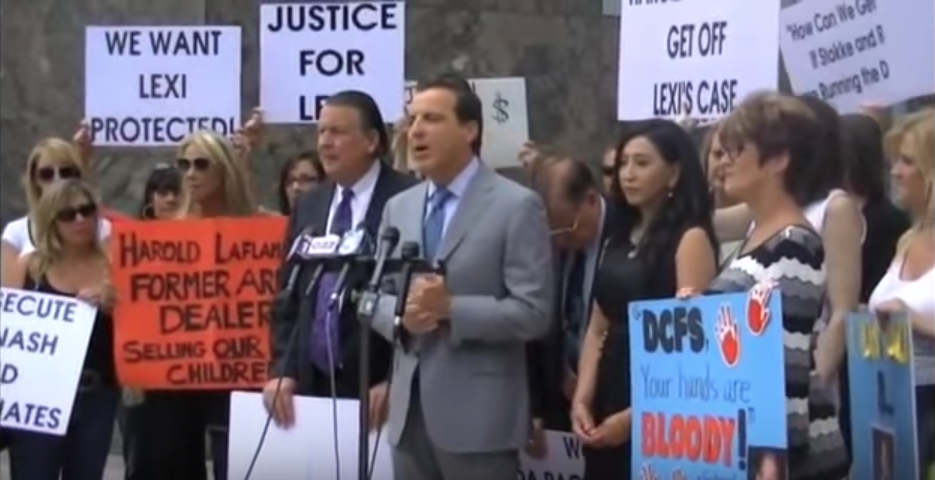 What immigration policy?
Why do illegal immigrants continue to rape and sex traffic children?
Citizens for Fair Immigration Policy
In December 2011, the Department of Homeland Security and  the Tustin Police Department opened an 18 month criminal investigation into the horrific sexual abuse of Alexandria Dillon Srikureja (Lexi),  sexual abuse the little girl credibly reported had been going on as long as she could remember.  The investigation ended on July 1, 2013  with the police requesting that the Orange County District Attorney prosecute Mahathep Srikureja for the most heinous of felony child sex abuse charges including child abuse, continual child abuse of a child, anal penetration, oral copulation and CPC 288.7(b) Oral Copulation with a victim under 10.
Although child molestation in general is treated as a very serious crime in California, this section addresses the most serious and most extreme instances of child sexual abuse. Sometimes called a "one strike and you're out" law, a conviction under this section triggers life in prison, even upon a first offense. Anyone convicted of sex acts with a child under 10 in California will be required to register as a Tier III sex offender for life.  One day before the report went to the Orange County District Attorney's office, the alleged child rapist fled the U.S. on June 29, 2013.  It was not a minute too soon because unbeknownst to him, ICE was on his trail and was in progress of deporting the immigrant who was allegedly in the US on a fraudulent immigrant visa.
He entered Canada as a  visitor visa then fraudulently applied for refugee asylum but the Canadian authorities were not buying his lies.  They contacted Ruby to state that they believed that even though he evaded prosecution in the US, they believed he has committed the crimes and Canadian children were not safe with this alleged child rapist living among them.
ICE agents said he was permanently deported from the US so how did the alleged child rapist get into the US recently?
Why did the Hillary Clinton State Department allow the illegal immigrant accused of child rape that ICE had deported? Now the State Department is going one step further... a step that may forever change this little girl's life forever,  potentially forever taking away her freedom.  The HRC state department employees Saynora Pittman and Daniel Githen have given less than one business day's notice to Ruby that on Monday February 12, they intend to issue a U.S. passport to the alleged rapist whose only country of permanent residency is Thailand, a country where Lexi may disappear never to be seen again.
What is the urgency to expedite Lexi's removal against the vehement objections of her mother who was granted full custody of her daughter by the Canadian government who unlike their southern counterparts listened to the doctors who testified on behalf of the little girl whose voice was suppressed In Orange County.
In today's political climate in which the #metoo movement has demonstrated the widespread prevalence of sexual assault and harassment, why is the State Department not believing the voice of an innocent child. A child multiple doctors including emergency room physicians, M.D. psychiatrist, forensic psychologists, teachers and a multitude of Tustin Police officers have stated loudly has been violently sexually abused?  Why would the State Department believe a man ICE deported and the Tustin PD wanted prosecuted over that of a little girl who has suffered more pain in a few short years of her child-hood than most adults experience in a lifetime.
Or was it because of Mahathep's ties to the OCDA?
... Or is it because of the $275,000 he paid to his attorneys  Matthew DeArmey and Al Stokke.  The same Al Stokke who is an ardent campaign contributor having raised millions of dollars for OCDA Tony Rackauckas.  The 2002 Grand Jury report, and in-depth investigation of Tony Rackaukas stopped just short of accusing the DA of criminal conduct.  A grand jury investigation that was sparked by Rackauckas's own veteran prosecutors accusing their own boss of interfering in criminal investigation involving campaign contributors, mis-using public funds and punishing enemies in this offices.
http://articles.latimes.com/2002/jun/30/local/me-da30
---
Ruby and Lexi Dillon's Story
Sexual abuse toward children and adolescents is a stark reality worldwide. It's a reality that Ruby Dillon never imagined would become a nightmare for her young daughter. Ruby was a  dentist just graduated from UOP School of Dentistry when she met Mahathep Srikureja, who has just completed his medical residency.  She imagined a perfect world of white picket fences and surburbia but when her child was born, that dream rapidly disintegrated.  Mahathep was increasingly jealous of the new baby, throwing away her food, attempting to get unnecessary surgery and at one point accused the baby of being a devil.  When Lexi was 6 months old and at the urging of her pastor, she left the increasingly violent father.  A court in Orange County awarded her sole custody, orders that stayed in place for over 5 years.  During this time, Lexi flourished and Ruby was the happiest she had ever been in her life raising her little girl who was the center of her universe.  Mahathep saw his child sporadically and Ruby often wondered why the little toddler screamed and cried when she had to visit her father.
Unfortunately a horrendous reality was about to unfold. In November of 2010 the man who had been stalking Ruby since 2005 re-opened their custody case.  This is the same man who although he made hundreds of thousands of dollars a year never paid Ruby a dime in child support and although he had limited daytime visitation Ruby allowed ample custodial time to.
On February 25, 2011, Ruby Dillon's life changed forever. It started out as normal day in beautiful sunny Orange County.  Around lunch time she discovered that Lexi had left her lunch in the car so Ruby went to school to pick up Lexi and take her to Macaroni Grill for lunch.  Ruby waited outside while Lexi used the bathroom and came out to let her mommy know she was bleeding from her bottom.  Ruby looked into the stall and saw blood all over the toilet.  She immediately took her to Hoag Hospital where an ER physician examined 6-year-old Lexi and pulled her into his medical office and stated, "You are a medical person and I am going to give it you straight.  I suspect a foreign rectal body." The ER doctor called Child Protective Services which sent out a young male social worker who looked remarkably like her father to interview the little girl on child abuse. The social worker failed to conduct a medical exam in which colposcopic photos would be taken, photos which would be crucial evidence later.
This first responder error would haunt Lexi later as CPS workers often backed the first Social Worker rather than conduct their own independent investigations which, despite overwhelming evidence of abuse, CPS failed to substantiate.  This is not uncommon as a state-wide audit of CPS in California, spear-headed by then Assembly man Tim Donnelly, revealed similar errors in all three counties audited.
https://voiceofoc.org/2014/05/problems-in-oc-child-welfare-system-get-statewide-scrutiny/
Over the course of the next couple years, Lexi would be increasingly forced to live with her alleged abuser, Mahathep Srikureja.  Meanwhile, her loving and protective mother, watched helplessly as Lexi deteriorated who at one point expressed suicidal thoughts that prompted Dr. David Sheffner, the neutral expert appointed by the court to write a letter to the judge saying, "I implore the Court and the child's attorney to take immediate action or I fear for the safety of this child".
The court instead listened to Harold LaFlamme who's firm has held the Orange County contract for providing legal representation for children taken by CPS, a contract that awards him millions of dollars a year.  This is the same Harold LaFlamme who once practiced with Milo DeArmey, the alleged rapist's attorney.  This Fox News Investigative report outlined this blatant conflict of interest.
When Mahathep fled the U.S., Ruby thought her nightmare was finally over but the Orange County court continued to hold custody hearings even though Mahathep Srikureja failed to show for over 17 court ordered appearances.  In June of 2014, Ruby learned her mother had been diagnosed with fatal pancreatic cancer and she went to Canada to care for her dying mother, a grandmother who had grieved for her grand-daughter daily.  When Ruby tried to return to the United States, Mahathep allegedly called in false information to the Customs Border Protection preventing Ruby from coming home to Orange County.
With both parents now living in Canada permanently, she filed for custody in Mahathep's hometown and two years later, on March 17, 2017, a Canadian judge after taking in expert doctor testimony awarded Ruby full custody.
Tell our President to stop the State Department from sending Lexi to Thailand
Once upon a time, Ruby believed that people are inherently good and that the world is just and that our society placed the well-being of children above everything.  She believed that righteous people governed the masses and that bad people are condemned and sent to prison and shunned from the mainstream. Most of all, she believed that life for her baby girl was limitless and that "happily-ever-after" was a destiny they were certain to share together.
Imagine this. Imagine your worst nightmare, and then multiply those horrors by a million. Imagine the pain of a thousand children's suffering through war and famine and utter devastation and destitution. If you can imagine this, then you can imagine what Lexi has endured the last few years. Ruby Dillon lives through her daughter's pain every day that she is gone, hanging on to hope that one day her baby girl can be saved.
Now Ruby's greatest fear is coming to fruition, that Lexi will disappear into Thailand, where Lexi's abuser has citizenship .... "This is the most horrific nightmare any parent can imagine.  We tell our children daily that Mommy and Daddy will protect them but there is no greater pain than not being able to protect your child",  Ruby's voice cracked as she said this.
Perhaps only President Trump can save Lexi now
So while a number of child traffickers have supposedly been arrested since Donald Trump's Inauguration, why is the man, whom the Tustin Police sought in connected with the alleged rape and sodomy of Alexandria (Lexi) Dillon, allowed to get into the USA?  Why is this foreign alleged rapist being given a U.S. passport for a British/Canadian/
American child?  The mother, Ruby Dillon, who is an upstanding and respected professional who has tried tirelessly to rescue her daughter but the same State Department that is allowing the alleged rapist to traffic the girl to Thailand is also blocking the mother from coming into U.S. from Canada to rescue her daughter.  The Canadian Government has given the mother full custody of the little girl but Saynora Pittman and Daniel Githen of the State Department refuse to recognize international law in connection with this child.
So did Secretary of State Rex Tillerson fail to get Trump's memo about protecting children? Or did Tillerson just not get the memo? Or is Tillerson unaware of what bureaucrats from the previous administration are doing?
[Ron: Talk's cheap. How about President Trump and his Attorney General Jeff Sessions actually DOING something for the abused child, Lexi Dillon, in this highly publicised case. AND, while they are at it, how about the Trump Administration actively moving to prevent the continuance of Pedogate activities, at least in the US and Canada? And why not dispense with the secrecy? Justice should not only be done BUT be seen to be done. If Libtard snowflakes in the US can't handle the shock that's their problem. WHY should children and the rest of the population suffer because of Libtard ignorance and sensetivities? Just askin'.].
Stop. Open your ears and your heart. Do something to help an innocent young girl.  Ruby was a model soccer mom who doesn't even have a traffic ticket. If this could happen to Lexi, no child is safe in America.  Sign the petition and share this article with everyone you know.  A young girl's life may depend upon it.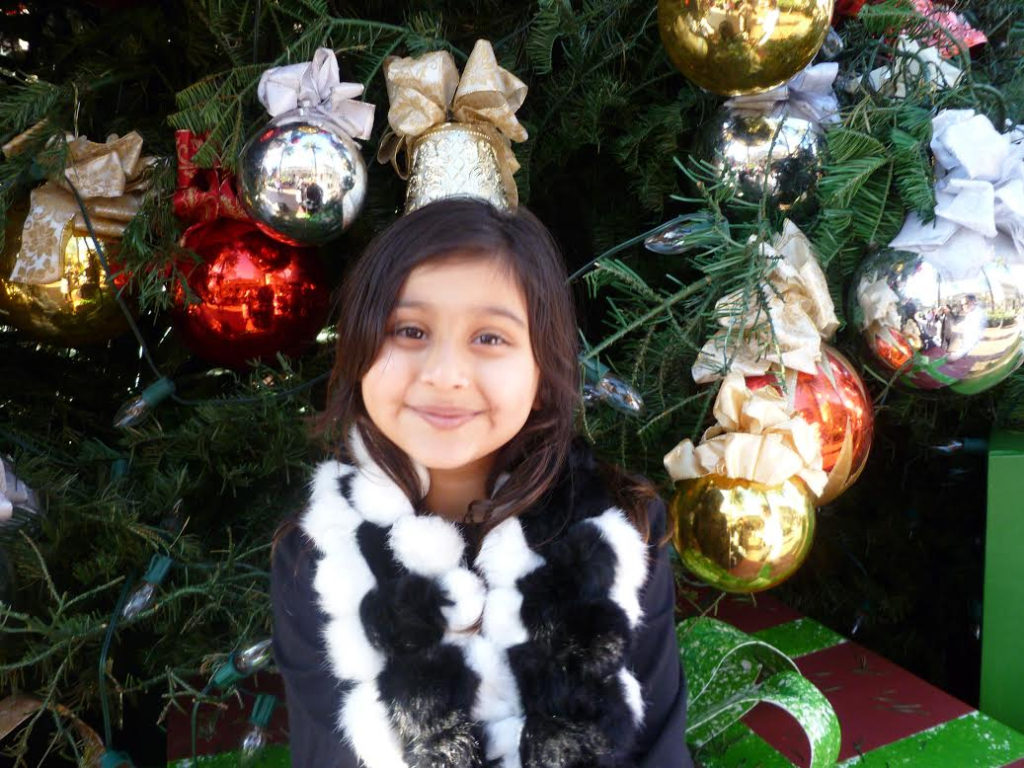 Lexi Dillon during happier days
http://stateofthenation2012.com/?p=94261
[Colour fonts, bolding and comments in square brackets added.].
RELATED ARTICLES:
Child Protective Services Poses A Serious Threat to Our Children. See: http://abundanthope.net/pages/Human_Animal_Rights_104/Child-Protective-Services-Poses-A-Serious-Threat-to-Our-Children.shtml
#PEDOGATE: The California Cesspool of Judicial Corruption is Inconceivable. See: http://abundanthope.net/pages/True_US_History_108/PEDOGATE-The-California-Cesspool-of-Judicial-Corruption-is-Inconceivable.shtml
Foster Care Children are Worse Off than Children in Troubled Homes – The Child Trafficking Business. See: http://abundanthope.net/pages/True_US_History_108/Foster-Care-Children-are-Worse-Off-than-Children-in-Troubled-Homes-The-Child-Trafficking-Business.shtml
Evidence: Child Sex Trafficking Rings & How they Work (Caylee Anthony, HaLeigh Cummings cases). See: http://abundanthope.net/pages/True_US_History_108/Evidence-Child-Sex-Trafficking-Rings-How-they-Work-Caylee-Anthony-HaLeigh-Cummings-cases.shtml
'A Trail Of Death' - Shocking Number Of PedoGate Investigators And Observers Have Died (Part 3). See: http://abundanthope.net/pages/True_US_History_108/A-Trail-Of-Death---Shocking-Number-Of-PedoGate-Investigators-And-Observers-Have-Died-Part-3.shtml
PEDOGATE. See: http://abundanthope.net/pages/Human_Animal_Rights_104/PEDOGATE.shtml
Evidence of Organized Pedophilia and Child-Trafficking Implicates Governments, Media, Churches and Charities. See: http://abundanthope.net/pages/Political_Information_43/Evidence-of-Organized-Pedophilia-and-Child-Trafficking-Implicates-Governments-Media-Churches-and-Charities.shtml

'Conduct that Shocks the Conscience': South Dakota Forcibly Catheterizes a Toddler in the Name of the War on Drugs. See: http://abundanthope.net/pages/Human_Animal_Rights_104/Conduct-that-Shocks-the-Conscience-South-Dakota-Forcibly-Catheterizes-a-Toddler-in-the-Name-of-the-War-on-Drugs.shtml

FASCISM: Canadian Province Wants Children Removed From Homes If Parents Won't Let Their Little Boys Identify As Little Girls. See: http://abundanthope.net/pages/Political_Information_43/FASCISM-Canadian-Province-Wants-Children-Removed-From-Homes-If-Parents-Won-t-Let-Their-Little-Boys-Identify-As-Little-Girls.shtml
Innocence Lost in the Shameful Shadows: The Powerful, Politicians, Hollywood - Part 1. See: http://abundanthope.net/pages/True_US_History_108/Innocence-Lost-in-the-Shameful-Shadows-The-Powerful-Politicians-Hollywood---Part-1.shtml

Innocence Lost in the Shameful Shadows: The Powerful, Politicians, Hollywood - Part 2. See: http://abundanthope.net/pages/True_US_History_108/Innocence-Lost-in-the-Shameful-Shadows-The-Powerful-Politicians-Hollywood---Part-2.shtml