Health and Nutrition
Jan 19, 2022 - THE PFIZER INOCULATIONS FOR COVID-19 MORE HARM THAN GOOD
Ron: PLEASEEE take the time to view this PDF and think about it Pilgrims. It evidences that Pfizer's Covid injections are a criminal enterprise and ALL individuals involved in organising, allowing, recommending or requiring the criminal injection of the unspecified experimental Pfizer injections into adults and children need to be dealt with according to law.
Health and Nutrition
Jan 17, 2022 - Australia considers second COVID-19 booster shot amid national Omicron wave | 7NEWS
This 1' 31" video was published by 7NEWS Australia on Jan 15, 2022: https://www.youtube.com/watch?v=ntF7jA1Fi-4
Publishers's comments:
Australia is now officially one of the most vaccinated nations in the world.
95% of people aged over 16 are double-dosed but health officials have not ruled out the need for a second booster shot which would be four vaccinations in total to combat the surge of Omicron and the potential for more variants to come.
Health and Nutrition
Jan 16, 2022 - Why Pfizer Can Never be Trusted. Lawsuits Relating to 16 Pfizer Drugs
Pfizer is one of the largest multinational drug companies on the planet - and one of the five largest vaccine manufacturers (the other four are Sanofi, Merck, GlaxoSmithKline and Johnson $ Johnson.  AstraZeneca is # 10). Pfizer has faced thousands of lawsuits for fraudulent marketing and medical injuries caused by some of its most profitable, drugs.    Pfizer has also set a record for the largest fine paid for a health care fraud lawsuit filed by the U.S. Department of Justice. Pfizer paid $2.3 billion in fines, penalties, and settlement for illegal marketing claims.   Gary G. Kohls. MD.
Education
Jan 16, 2022 - US Schools Struggling With A Wave Of Student Misbehaviour Following Lockdowns
Health and Nutrition
Jan 16, 2022 - Why Hide What Happens in The First Two Weeks After Vaccination?
Health and Nutrition
Jan 16, 2022 - Pfizer 6 Month Data Shows COVID Shots May "Cause More Illness than They Prevent": Canadian Doctors and Scientists
Health and Nutrition
Jan 16, 2022 - "Waste Of Time" To Keep Vaccinating People: Ex-Head Of UK Vaccine Taskforce
Health and Nutrition
Jan 16, 2022 - UK Department Of Health Admits Double Vaxxed Experience Decreased Immune System Functiion
In its Week 42 "COVID-19 Vaccine Surveillance Report", the UK Department of Health admits on page 23 that "N antibody levels appear to be lower in people who become infected after two doses of vaccination"...
Anthony Fauci confirms that neither the antigen test nor the PCR test can tell us whether someone is contagious or not!!!
This invalidates all the foundations of the so-called pandemic.
The PCR test was the only indication of a pandemic.
Without PCR-TEST no pandemic For all the press workers, doctors, lawyers, prosecutors etc.
THIS is the final key, the ultimate proof that the measures must all be lifted immediately!   - General Michael Flynn
Health and Nutrition
Jan 16, 2022 - Government Data: COVID Infections, Deaths Soar After Vaccination
Data from the Canadian province Alberta confirms figures from other nations contradicting the "pandemic of the unvaccinated" narrative, showing a spike in COVID-19 cases after vaccination.
Alberta's data is particularly useful because the province reports COVID cases, hospitalizations and deaths by day after the first and second vaccine doses.
The most recent figures from the population of 4.4 million show infections, hospitalizations and deaths from COVID all soar in the days and weeks after people receive their first vaccine dose, reports former New York Times reporter Alex Berenson...
"The most likely explanation for the spike was and remains that the first dose of the vaccines transiently suppresses the immune system, as Pfizer's own clinical trial data reveal," Berenson writes.
He pointed out that under "the counting rules used by American public health authorities and media outlets, all these deaths and infections are counted and reported as having occurred in unvaccinated people."
Data from the U.K. from Aug. 16 to Dec. 5, 2021, showed people who had been vaccinated accounted for four of every five COVID-19 deaths, the Gateway Pundit reported.
Further, a U.K. "technical briefing on SARS-CoV-2 variants of concern" found that as of Dec. 29, the fully vaccinated make up 74% hospitalizations due to infection from the omicron variant that now dominates Western nations.  - Art Moore
Health and Nutrition
Jan 15, 2022 - Denial Of Natural Immunity In CMS Vaccine Mandate "Unprecedented In Modern History": Scott Atlas
Dr. Scott Atlas, a former White House COVID-19 Task Force adviser during the Trump administration, made the remarks after the U.S. Supreme Court (SCOTUS) decide to uphold the CMS vaccine mandates in a Thursday ruling.      He told The Epoch Times that the ruling is "another serious denial of scientific fact" specifically mentioning the denial of natural immunity in CMS vaccine mandates.   "Our continued denial of superior protection in recovered individuals, with or without vaccination, compared to vaccinated individuals who've never had the infection," he said.
"The denial of that is simply unprecedented in modern history, proven fact and decades of fundamental immunology are somehow denied." "If we are a society where the leaders repeatedly deny the fact, I'm very concerned about the future of such a society," he added.        Allan Zhong & Jan Jekielek
Health and Nutrition
Jan 15, 2022 - SCJ Sotomayor Unvaccinated
In closing, it's painfully apparent that Sotomayor, like most devious Democrats, has a public and private face. On one side, she's advocating that every American citizen get vaccinated; on the other, she's not only avoiding getting vaccinated herself but also advising her colleagues and family to follow her lead.   Mike Baxter
Health and Nutrition
Jan 15, 2022 - After SCOTUS' Hit, Companies are Ditching Their Vaccine Mandates Like a Bad Habit
Health and Nutrition
Jan 15, 2022 - England To Dump 'hundreds of thousands' of Covid Boosters Due to Overstocking & Amidst Increasing Number No Shows
Health and Nutrition
Jan 15, 2022 - 60 Years On, Lives Are Still Being Ruined By the US' Agent Orange Campaign in Vietnam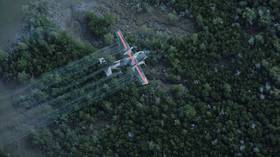 Political Information
Jan 15, 2022 - German Health Minister Supports Vaccine Mandate For All Adults
Health and Nutrition
Jan 15, 2022 - World Council for Health Calls for an Immediate Stop to the COVID-19 Experimental "Vaccines"
Health and Nutrition
Jan 15, 2022 - Dr. Reiner Fuellmich - Update on Nuremberg 2.0
Health and Nutrition
Jan 15, 2022 - Russia Shelves Plans For Nationwide Vaccine Passports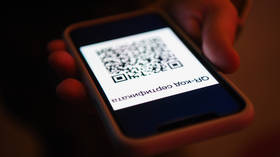 Health and Nutrition
Jan 15, 2022 - Cognitive Dissonance: Most Medical Professionals Live with It. "Silent with Regard to Pandemic Management Failures"
Environment/Science
Jan 15, 2022 - In 'Political gold in post virus health hump', CT, 15/1/22, pp.24-25, Jack Waterford, in a data free expression of opinion, says COVID-19 and the reaction to its "Moronic" variant necessitates more expenditure on hospitals and medical care.
Political Information
Jan 14, 2022 - Jenna Price, 'Like RATS leaving the sinking shops' CT, 15/1/22, p.25 complains that Teys requires employees to work unless they are feeling unwell.
Health and Nutrition
Jan 14, 2022 - 2021: COVID Deaths Increase, Flu Deaths Disappear, 400,000+ More Total Deaths than 2020
As you can see, according to the CDC, flu deaths have all but disappeared, as they dropped from their already record low number of 8,785 in 2020, to only 932 in 2021. And in spite of the fact that hundreds of millions of the American population were injected with the experimental gene-therapy shots for COVID-19 in 2021, COVID deaths, according to the CDC, increased from 385,443 in 2020 to 444,951 in 2021.
And if we use the CDC's number of total deaths for 2020 on December 30, 2020 before they revised their numbers, we have an increase in total deaths in the U.S. in 2021 that is an increase of over 400,000 deaths that occurred in 2020. And we have to conclude that the majority of those were COVID-19 vaccine injury deaths. Brian Shilhavy
Health and Nutrition
Jan 14, 2022 - Booster Bust: Medical Establishment Changes Its Mind
As the evidence has been accumulating about just how harmful and dangerous the Covid injections may be, the authorities tried their best to sweep it under the rug and pretend that everything was fine. But now the critical mass has been apparently reached and the establishment has realized that successive boosters are simply too dangerous to tolerate. Hence their change of mind.    Vasko Kohlmayer
Environment/Science
Jan 14, 2022 - Patent Summary: System and Method for Testing for COVID-19
Environment/Science
Jan 13, 2022 - 99% of People in France Contaminated With Glyphosate, Study Finds
Health and Nutrition
Jan 13, 2022 - Meet The UK Funeral Director Blowing The Whistle on Wrongfully Labeled COVID Deaths
Only recently have health authorities been up front about making the distinction between actual COVID patients and incidental patients. It is likely that the same mis-categorization has happened regarding the classification of COVID deaths, which only serves to buttress O'Looney's claims.  As striking as O'Looney's claims may be, the fact that reputable individuals like Dr. Dubé, RFK Jr. and Michael Yeadon corroborate his claims or attest to what he claims personally only strengthens the veracity of his assertions, especially in light of information that continues to come to light.
Mr. O'Looney might just be one of the most courageous truth-tellers during the COVID era.    Kennedy Hall
Health and Nutrition
Jan 13, 2022 - Florida Family Fighting For Ivermectin: Appeals Court Expedites Case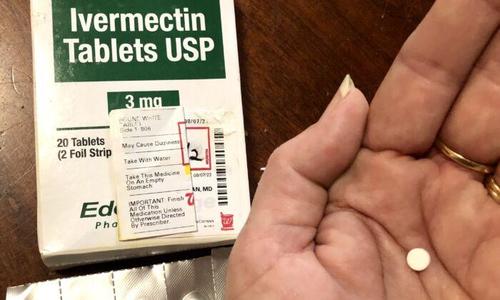 The U.S. Food and Drug Administration has warned against taking ivermectin for COVID-19, because it is "horse medication." However, ivermectin packaged for human use (as shown here) has been widely prescribed for decades for a range of maladies, including for treatment of lice, other parasites and viruses. (Nanette Holt/The Epoch Times)
Health and Nutrition
Jan 13, 2022 - Michigan Auditor General Report: Gretchen Whitmer Undercounted COVID Nursing Home Deaths by As Much as 30%
Only 0.6% of the US population lives in nursing homes but over 45% of the coronavirus deaths were in these centers. - Jim Hoft
Health and Nutrition
Jan 13, 2022 - US Hospitals Lowered Their Standards of Care To Receive Federal COVID Money
Remdesivir trials during the 2018 West African Ebola outbreak had to be discontinued because death rate exceeded 50%. Yet, in 2020, Anthony Fauci directed that remdesivir was to be the drug hospitals use to treat COVID-19, even when the COVID clinical trials of remdesivir showed similar adverse effects.  In ventilated patients, the death toll is staggering. A National Library of Medicine January 2021 report of 69 studies, involving more than 57,000 patients, concluded that fatality rates were 45 percent in COVID-19 patients receiving invasive mechanical ventilation, increasing to 84 percent in older patients.  Renz announced at a Truth for Health Foundation Press Conference how CMS data showed that in Texas hospitals, 84.9% percent of all patients died after more than 96 hours on a ventilator.     Then there are deaths from restrictions on effective treatments for hospitalized patients. Renz and a team of data analysts have estimated that more than 800,000 deaths in America's hospitals, in COVID-19 and other patients, have been caused by approaches restricting fluids, nutrition, antibiotics, effective antivirals, anti-inflammatories, and therapeutic doses of anti-coagulants.            Elizabeth Lee Vliet MD & Ali Shultz JD
Ron: This COVID-19 scamdemic marks the end of the modern sickness industry Pilgrims.
Political Information
Jan 12, 2022 - George Soros Is Spending Billions to Fund Social justice-focused 'global' University Network
It is clear from Soros' massive funding of leftist causes that he has worked tirelessly to cement his ethos in global society. His funding of billions to foment racial strife and shape global education is proof of this. Soros' vision to mainstream his thinking on a worldwide scale through his global university network and his racial politics spending impact every American citizen.    Joseph Vazquez
Environment/Science
Jan 12, 2022 - Fauci Agency Blasted for Trans Monkey Study
Russia Today: Trans men contract HIV at almost the same rate as biological women - 3% vs 4%, respectively - while 19% of trans women are HIV-positive.

Ron: Of course it couldn't have anything to do with anal homosexual sexual practices could it?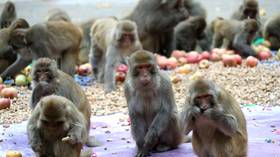 Health and Nutrition
Jan 12, 2022 - All-cause Death Rates In US Have Increased By 40%
"What the data is showing us is that the deaths that are being reported as COVID deaths greatly understate the actual death losses among working-age people from the pandemic," he said. "It may not all be COVID on their death certificate, but deaths are up just huge, huge numbers."    Arseno Toledo
Health and Nutrition
Jan 12, 2022 - 'It's For Their Health': Ronald McDonald House Charity in Canada Set To Begin EVICTING Cancer-Stricken Children Over Their Vax Status
Health and Nutrition
Jan 12, 2022 - Pfizer CEO Backtracks On Jab Effectiveness, Admits Two Shots Offer 'very limited protection'
Health and Nutrition
Jan 12, 2022 - Why More Americans Are Saying They're 'Vaxxed and Done'
Crack Newz: In spring 2020, many Republicans, including President Donald Trump, insisted that COVID was hardly worse than the flu; that its fatality risk was comparable to an everyday activity, like driving in a car; and that an obsessive focus on cases wouldn't give an accurate picture of what was going on in the pandemic.   In the current Omicron wave, these Republican talking points seem to have mostly come true-for most vaccinated non-senior adults, who are disproportionately Democrats...In the current Omicron wave, these Republican talking points seem to have mostly come true-for most vaccinated non-senior adults, who are disproportionately Democrats.
But Democratic talking points about the severity of COVID and the need for commensurate caution remain valid and not only for the sick and elderly. Ironically, they are especially true for the unvaccinated-a disproportionately Republican group that has seen their hospitalization rates soar this winter to all-time highs. About 9,000 Americans are dying of COVID every week. Preliminary state data suggest that more than 90 percent of today's deaths are still among unvaccinated people. This year, COVID is on pace to kill more than 300,000 unvaccinated people who would, quite likely, avoid death by getting two or three shots.
Ron: This word salad purports to be an even-handed assessment of the current COVID scamdemic situation BUT in fact it is typical of the subtle, biased and irrational concept and word manipulation used to create the demonic hysterical mass psychosis about a non-existant virus designed to genocide the global population which has plagued this planet for two years and counting. To grok the methodology employed to create this mass psychosis see eg: ONLY YOU CAN STOP MASS FORMATION PSYCHOSIS http://abundanthope.net/pages/Political_Information_43/ONLY-YOU-CAN-STOP-MASS-FORMATION-PSYCHOSIS.shtml
and the related articles referred to therein.
Health and Nutrition
Jan 12, 2022 - Ivermectin 'Works Throughout All Phases' Of COVID According To Leaked Military Documents
Health and Nutrition
Jan 12, 2022 - Veritas Documents Reveal DC Bureaucrats Had Evidence Ivermectin and Hydroxychloroquine Were Effective in Treating COVID — BUT HID THIS FROM PUBLIC
Health and Nutrition
Jan 12, 2022 - Professor Ehud Qimron: "Ministry of Health, it's time to admit failure"
In the end, the truth will always be revealed, and the truth about the coronavirus policy is beginning to be revealed. When the destructive concepts collapse one by one, there is nothing left but to tell the experts who led the management of the pandemic - we told you so.   Swiss Policy Research
Political Information
Jan 12, 2022 - EU Regulators, WHO Call for End to COVID Boosters, Citing Evidence Strategy Is Failing
Political Information
Jan 12, 2022 - WHO Joins EU and Changes Direction — Suddenly Warns Against Taking Continued COVID Booster Shots
WHO released a statement about Covid vaccines yesterday. It's filled with the usual public health jargon and ass-covering, but one line stands out:        a vaccination strategy based on repeated booster doses of the original vaccine composition is unlikely to be appropriate or sustainable. Jim Hoft