https://www.sott.net/article/446088-Pfizer-Hit-with-Largest-Criminal-Fine-in-US-History


Caleb Groos
FindLaw Legal Blogs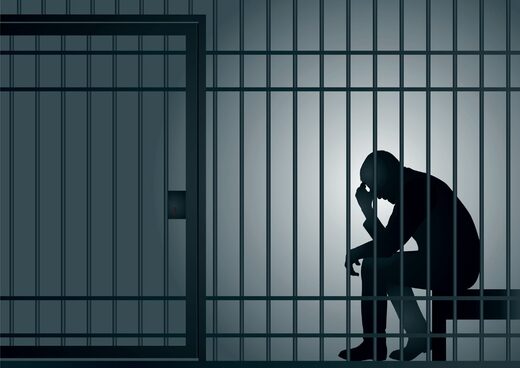 Drug maker Pfizer, Inc. and one of its subsidiaries have agreed to pay $2.3 billion dollars to settle civil and criminal charges regarding its marketing of the drug Bextra. The criminal portion of the fine is the largest fine ever levied by the United States government for any matter. As part of the settlement, Pfizer pled guilty to felony violation of the Food, Drug and Cosmetic Act for marketing the drug with the intent to deceive and mislead the public.

Unfortunately, these records don't seem to last long -- Eli Lilly set the previous record with its illegal Viva Zyprexa campaign just last January.

Like the Zyprexa case, the criminal charges against Pfiser come from "off-label" marketing of a drug -- this time Bextra, an anti-inflammatory which Pfizer yanked from the shelves in 2005. According to the Department of Justice (DOJ), Pfizer marketed the drug for a variety of uses which the Food and Drug Administration (FDA) specifically refused to approve due to safety concerns. See FindLaw's Common Law, for basics regarding FDA drug approval and subsequent marketing.

The criminal fine against Pfizer is $1.195 billion, with another $105 million to be paid by its subsidiary Pharmacia & Upjohn Company Inc. Whistleblower suits filed in Massachusetts, Pennsylvania and Kentucky triggered the federal investigation.

According to the DOJ, the size of Pfizer's fine came in part because of the company's duplicitous dealings with federal prosecutors. As one US attorney put it:
"Pfizer violated the law over an extensive time period. Furthermore, at the very same time Pfizer was in our office negotiating and resolving the allegations of criminal conduct by its then newly acquired subsidiary, Warner-Lambert, Pfizer was itself in its other operations violating those very same laws."
In addition to the honor of largest criminal fine of any type from the feds ever (according to the DOJ), Pfizer will also pay the largest civil fraud settlement ($1 billion) ever forced on a pharmaceutical company in the US.

Comment: One of the "miraculous" COVID-19 vaccines that will "save us all from this pandemic" is made by Pfizer. A private company with dark and criminal background in aggressive marketing of its products. They are intentionally selling poisons as alleged drugs and it has been proven in court. The warp speed COVID-19 vaccine is probably a part of the same illegal marketing protocols of the company.
[Ron: We live in a two tier society in which there is one law for the plutocratic Talmudists and another law for the rest of the population. If you don't believe me please explain WHY Joe ('I am a Zionist') Biden and his son Hunter, and all the rest of the plutocratic US Democrat and Deep State elite are not in prison.

IF you or I or any flesh and blood real (non-Talmudist) human being committed crimes like Pfizer or ANY other 'paper created' fictional corporate 'person' like Pfizer has done, WE WOULD BE CONVICTED OF MURDER AND GO TO PRISON FOR LIFE. WHY are such criminal organisations allowed to continue to exist and become multiple repeat offenders year in and year out FOREVER? Once the Talmudic swamp is drained humans on this planet MUST eliminate corporate legal personhood if we are to avoid the re-creation of the dystopia in which we currently live. See eg: Citizens United v. FEC: Corporate Personhood Must be Eliminated if Humanity is to Survive. - http://abundanthope.net/pages/Ron_71/Citizens-United-v-FEC-Corporate-Personhood-Must-GO-if-Humanity-is-to-Survive.shtml].