Environment/Science
Mar 11, 2022 - Sitrep: UNSC On Biolabs In The Ukraine + Russia Transcript
We emphasize that biological threats defy all borders. No region of the world can feel totally safe today. The United States supervises several hundreds of biolabs in 30 countries, i.a. in the Middle East, Africa, South-East Asia, and along the perimeter of former USSR. Washington does not agree to subject them to international verification. Starting from 2001, it has been impeding elaboration of a binding protocol to the BTWC that should envisage a reliable verification mechanism to monitor states' compliance with the Convention. This cannot but make us think that the United States has something to conceal. I call on the colleagues from those regions to think of what sort of activity Washington is carrying out on their territories and what consequences it may have for the population.  The Saker
Environment/Science
Mar 11, 2022 - VAERS Data 'Unreliable,' Fact-Checkers Say — Here's Why That's a Big Problem for CDC, FDA
"The only way the vaccine data could be interpreted as ineffective by us 'misinformation spreaders' is if the data shows the vaccines don't work ... The CDC long-standing policy is that no information can be released that may threaten the national vaccination initiative.  "This isn't about public safety. This is about not letting the public know the vaccines are killing them ... Let's be clear. The CDC hid the data because the data proves they were lying to us. That's the real reason." Steve Kirsch
Political Information
Mar 11, 2022 - US Tried To Fund Bio labs In Ukraine As Early As 2005, records show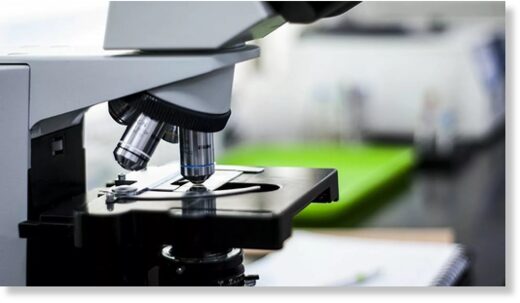 Health and Nutrition
Mar 10, 2022 - CDC/FDA Smoking Gun of Smoking Guns 2
Political Information
Mar 10, 2022 - Deleted Web Pages Show Obama Led an Effort To Build a Ukraine-Based BioLab Handling 'Especially Dangerous Pathogens'.
Environment/Science
Mar 10, 2022 - All Along the Watchtower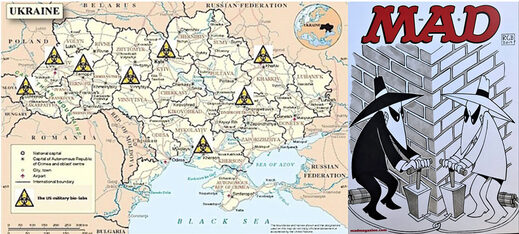 Political Information
Mar 9, 2022 - Tucker Carlson Outlines Biological Research Labs in Ukraine in Segment That Triggered State Department Response
Environment/Science
Mar 9, 2022 - Global Governments Begin Warning of Critical Food Shortages
Political Information
Mar 9, 2022 - THe Crude Hypocrisy And Rot Of Green politics
Political Information
Mar 9, 2022 - Ukrainian Nationalists Cut Power To Chernobyl, Russia says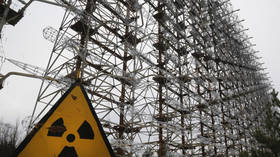 Environment/Science
Mar 9, 2022 - BREAKING: Documents Reveal US Department of Defense Was Funding Ukrainian Biolabs — Russia Releases List of Biological Agents Tested in US BioLabs in Ukraine, Including Salmonella, E. Coli, Anthrax and The Plague
And now we know who was funding the Ukrainian Biolabs. It was the US Department of Defense. A document from the US Embassy that was scrubbed from the internet was found in the Wayback Machine.  The document reveals the US Department of Defense was donating to the Ukrainian diagnostic biolabs. Jim Hoft
Political Information
Mar 9, 2022 - Russia To The U.S. – "We have found your biological weapons!"
Environment/Science
Mar 9, 2022 - Scientific Integrity Is Dead. Here's Proof.
Environment/Science
Mar 8, 2022 - A Story About Polio, Pesticides and the Meaning of Science
To me, the conversation about causes of polio is not about the hardcore debate about the germ theory vs. the terrain theory, it's about truth in all its complexity. As a human being, I am at peace knowing that I don't know the "final answer" to that important question. I think that "instant gratification" is not very helpful in science !       Thus, on my end, I am willing to listen to all sides - and keep listening, making my working theories and changing my mind as many times as I want if good evidence presents itself.     I suspect that both theories may explain a part of reality, and that with some wisdom, we can eventually figure out the balance. But in order to figure it out at any point, we need to be talking honestly and openly - and that's exactly what's not happening in today's official scientific discourse !  Tessa Lena
Environment/Science
Mar 8, 2022 - Glyphosate: What It Is, Where It Is … and What You Can Do About It
Environment/Science
Mar 8, 2022 - Francis Collins-led NIH Not Only Backed Research On Aborted Fetuses But sex-change Testing on Young Kids
Dr. Francis Collins has been put forward for years by some as an example of "faithful presence" - a quiet, non-confrontational but very impactful Christian witness in the public square. The records and receipts of Collins' time heading up the NIH tell a very different story. Two of the great American tragedies of the last several decades - the destruction of and experimentation on human embryos and the devastating transgender experiment on children - bear his signature. History will not judge him, or those who supported him, kindly.    Jonathon Van Maren
Environment/Science
Mar 8, 2022 - Russia reveals documents of labs developing biological weapons in Ukraine funded by the US
Political Information
Mar 8, 2022 - Under Secretary Victoria Nuland Admits U.S. Funded Biological Research Labs Exist in Ukraine
Political Information
Mar 8, 2022 - Here Are The Documents The U.S. Embassy in Ukraine Scrubbed On 'biological threat reduction' Labs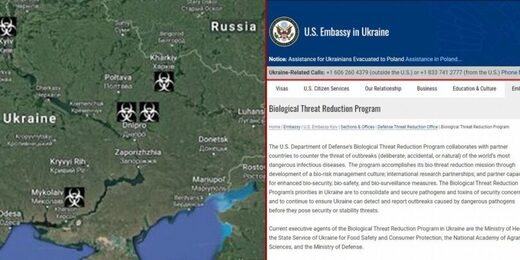 Environment/Science
Mar 7, 2022 - 'Brace for Rationing' - Food Crisis Escalates - EU Farmers Furious
"In other words, putting your land and not using it for growing crops, even as people are starving is murder, because that's the whole thing. They're saying it's 'Global Warming' and, 'We can't grow as much food because of the carbon emissions and we're not going to relax these restrictions,' even though there's a food crisis, even though, on Wednesday, they acknowledged it. But still yesterday, 'No, we're not gonna let you grow food.'       "It's pure madness and that, right there tells you that they want this food crisis. They need it to push their agenda through. The same thing is the case in the US. The Biden administration inside sources have leaked that they are studying whether a biofuel waiver could ease food inflation. Alexandra Bruce
Environment/Science
Mar 6, 2022 - Russia Claims Ukraine Destroying Evidence Of US-funded Bioweapons Program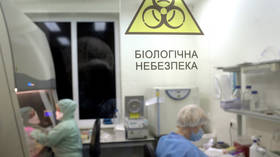 Environment/Science
Mar 5, 2022 - 600+ Lawsuits Alleging Syngenta Knew Weedkiller Causes Parkinson's Set to Move Forward
Political Information
Mar 4, 2022 - House Democrats Block Bill To Approve Keystone XL Pipeline For 'American Energy Independence From Russia'
Environment/Science
Mar 4, 2022 - Why Did the US Embassy Official Website Just Remove All Evidence of Ukrainian Bioweapons Labs?
Environment/Science
Mar 4, 2022 - Why Aren't U.S. Labs Required to Inform Public About High-Risk Experiments on Coronaviruses?
Environment/Science
Mar 4, 2022 - FDA Releases Thousands of Pages of Documents Related to the Experimental Covid-19 Vaccines through FOIA Request — Animal Studies Showed Adverse Affects
Environment/Science
Mar 4, 2022 - Russia Prevents Washington from Unleashing Biological Warfare
The Americans try to deny the military nature of the studies conducted in such laboratories. However, the secrecy that surrounds them is only comparable to that of the most important military facilities. There is no accountability to the local and global public about the "work" being done there. Moreover, no scientific "achievements" have been publicly demonstrated by American biologists over the many years of the existence of such foreign secret laboratories, and the results of their research are not published anywhere in the public domain.  Meanwhile, laboratories are actively collecting information on the gene pool of the populations of countries where such laboratories operate. All this indicates that the Pentagon is undoubtedly preparing to wage a biological war using biological weapons, which the US is building in such biological laboratories. It is well known that the US has already spent over $100bn in recent years developing biological warfare weapons. The US is the only country that still blocks the establishment of a verification mechanism under the 1972 Convention on the Prohibition of the Development, Production and Stockpiling of Bacteriological (Biological) and Toxin Weapons and on their Destruction.  Vladimir Platov
Health and Nutrition
Mar 3, 2022 - Study: Pfizer's COVID-19 Jab Goes Into Liver Cells and IS Converted to DNA
Environment/Science
Mar 3, 2022 - Official Biochemical and Statistical Evidence 100% Confirms Moderna Created Covid-19
Prof Luc Montagnier, before he died on 2022February8, did a total assassination of the concept that Covid-19 evolved naturally by showing that it had massive equivalence to HIV. The diagram below shows a 275 nucleotide region of Covid-19 which has 200 nucleotides from HIV/SIV (Simian ImmunoVirus) in it. And remember there are 61 codons specifying 20 amino acids. So one can say the same thing in on average 3 different ways with codons.      You can download a pdf of his study here and the supplementary materials here. It is very technical. But he did win the Nobel prize for discovering the HIV virus. So if anyone would know if Covid had been boosted with HIV, it would be him. He pointed out that Covid-19 was man made early in the pandemic and was himself assassinated by the press and the fact checkers as a result. Every single fact checker who attacked him was wrong.    There was no scientific basis to any of their fact checking. These outfits are not fact checkers at all of course. They are globalist disinformation agencies, sons of Goebbels, fact chuckers and science deniers. They are about as trustworthy as an American election. I can check a fact for myself thank you very much. I don't need a brainwashed woke madrassa student telling me their opinion about a subject that they never studied at University.    The Expose
Environment/Science
Mar 2, 2022 - 'Rebranded' Military Lab in Maryland Handles Some of World's Most Dangerous Pathogens
Health and Nutrition
Mar 1, 2022 - Coronavirus (COVID-19) Vaccinations
Environment/Science
Feb 28, 2022 - Watch: Moderna CEO Struggles To Answer Why COVID-19 Contains Patented Gene Sequence
As we reported last week, a study published in Frontiers in Virology by an international team of researchers found that the SARS-CoV-2 furin cleavage site (FCS) contains genetic code identical to a part of a gene patented by Moderna in 2016.   The study noted the chances of Moderna's patented gene sequence - called MSH3 - appearing naturally in the coronavirus is 1 in 3,000,000,000,000, meaning that this gene sequence occurring in COVID-19 through natural mutation is essentially impossible.  Jamie White
Political Information
Feb 27, 2022 - VIDEO Shows Russian and Ukrainian Troops Guarding Chernobyl Plant Together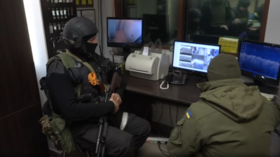 Environment/Science
Feb 27, 2022 - REPOST. Monsanto: It Ain't Glyphosate, it's the Additives! 2
Environment/Science
Feb 27, 2022 - Factory Farms Destroy Ecosystems
Glyphosate, which is the most widely used herbicide worldwide, is used extensively in factory farming. This is a nightmarish chemical that literally hangs over society like a hangman's noose. Studies show that glyphosate reduces overall biodiversity by 22%. According to a 2020 EPA study, "it harms, injures or kills 93% of plants and animals protected under the Endangered Species Act,"2 That's in line with total extinction numbers. Meaning that one chemical is accomplishing over the course of a few decades what the Permian Triassic extinction event, aka: the Great Dying, of 252 million years ago accomplished over a period of a few million years.  Robert Hunziker
Political Information
Feb 25, 2022 - Russia Accuses US Of Developing Bioweapons Near Its Borders
Environment/Science
Feb 24, 2022 - The PCR Scam: PCR Does Not Detect SARS-CoV-2.
Governments worldwide have used the PCR as a tool to enable "cases" of a "novel" virus to be created. These "cases" have successfully incited fear resulting in malleable populations ready to accept any rule, restriction, or intervention proposed to them in order to limit these cases and protect them from a virus.
Yet the PCR does not detect the SARS-COV-2 virus and positive test results are simply not cases. The realisation of this fact should have stopped all belief and discussion related to the "pandemic" hoax, from variants to vaccines. Patricia Harrity
Environment/Science
Feb 24, 2022 - It's just a cloud
Ron: Nothing to see here
Health and Nutrition
Feb 24, 2022 - Another Article Too Hot To Handle
Environment/Science
Feb 23, 2022 - Ireland Looks to Pass Media Law Pushing Climate Change Propaganda