https://www.breitbart.com/europe/2020/11/18/no-vaccine-against-climate-change-red-cross-report-moves-to-refocus-attention-from-coronavirus/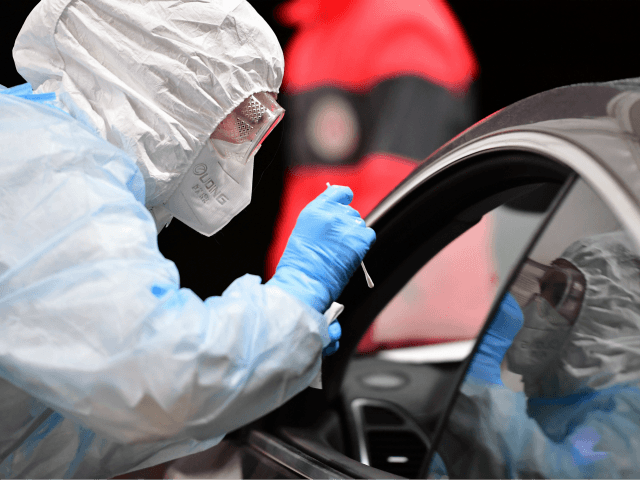 The International Federation of Red Cross and Red Crescent Societies (IFRC) has released a report insisting climate change is a bigger danger to humanity than the current Wuhan coronavirus pandemic.
IFRC Secretary-General Jagan Chapagain held a press conference this week saying, "Of course, the [coronavirus] is there, it affects our families, our friends, our parents and (...) this is a very, very serious crisis that the world is currently facing."
He went on to add, "in our view, climate change will have a greater medium- and long-term impact on human life and the Earth," Paris Match reports.
Since the start of the Wuhan coronavirus outbreak, around 1.32 million people have died of the virus or of complications caused by it.
"If we are lucky, we will have a vaccine against Covid next year and hopefully in a few years we should be able to manage the impact of Covid-19," Chapagain said but claimed there was "no vaccine against climate change."
In the past decade, by comparison, Paris Match states that extreme weather and natural disasters thought to be linked to climate change have led to the deaths of 410,000 people or an average of 41,000 per year over ten years.
According to the World Health Organisation (WHO), from November 10th to the 16th, there were over 50,000 deaths from the Wuhan coronavirus globally.
The IFRC has called for at least 50 billion dollars to be set aside to meet the adaption needs of 50 developing countries saying, "his amount is paltry in light of the global response to the economic impact of the pandemic."
The Red Cross statement comes just months after researchers at the Australian National University (ANU) suggested that climate change be listed as a cause of death on death certificates, arguing that deaths from climate change maybe 50 times larger than currently thought.
[Ron: Our world is beginning to look like a gigantic Theatre of the Absurd. It is impossible to attribute with any certainty even extreme weather events to climate change. Not only is the climate always changing but extreme weather events have always occurred routinely around the planet. For instance what would the good doctors at the ANU make of the death rates attributable to the climatic changes caused by the eruption of Krakatoa on 1883. Apart from deaths due to malnutrition and starvation caused by crop loses occurring in many places in the ensuing global winter caused by volcanic dust in the atmosphere, should we count the estimated 36,000 deaths caused by thermal injury blasts and tsunamis resulting from the eruption? The mind boggles.

Weather changes have many causes As is ostensibly done with COVID-19, should we attribute all deaths possibly associated with ANY weather change, eg  increasing and decreasing heat, cold, fire, floods and droughts, electrical storms and so on, AS DUE TO climate change? What about ignoring contributing human factors like failure to wear appropriate clothing or protective equipment, ignoring hazard warnings and so on? The list is long.].

In August, the Vatican released a document comparing climate change and the coronavirus pandemic saying the virus was, "a harbinger of future crises relating to climate change and the assault on biodiversity."
[Colour fonts, bolding and comments in square brackets added.].