https://www.theepochtimes.com/gifted-11-year-old-boy-with-autism-and-adhd-gets-accepted-at-arizona-state-university_4177070.html
December 30th 2021
A gifted 11-year-old, who has overcome the limitations of disability to chase his dream of becoming a pediatric neurologist, has earned a spot to study biochemistry at Arizona State University.
Jimi Hernandez, who goes by "Monty," has high-functioning autism, ADHD, a connective tissue disorder, and ascending aortic aneurism, a potentially life-threatening heart defect that requires surgery. However, despite his medical challenges, the preteen is also a calculus whizz and a member of the high-IQ society Mensa.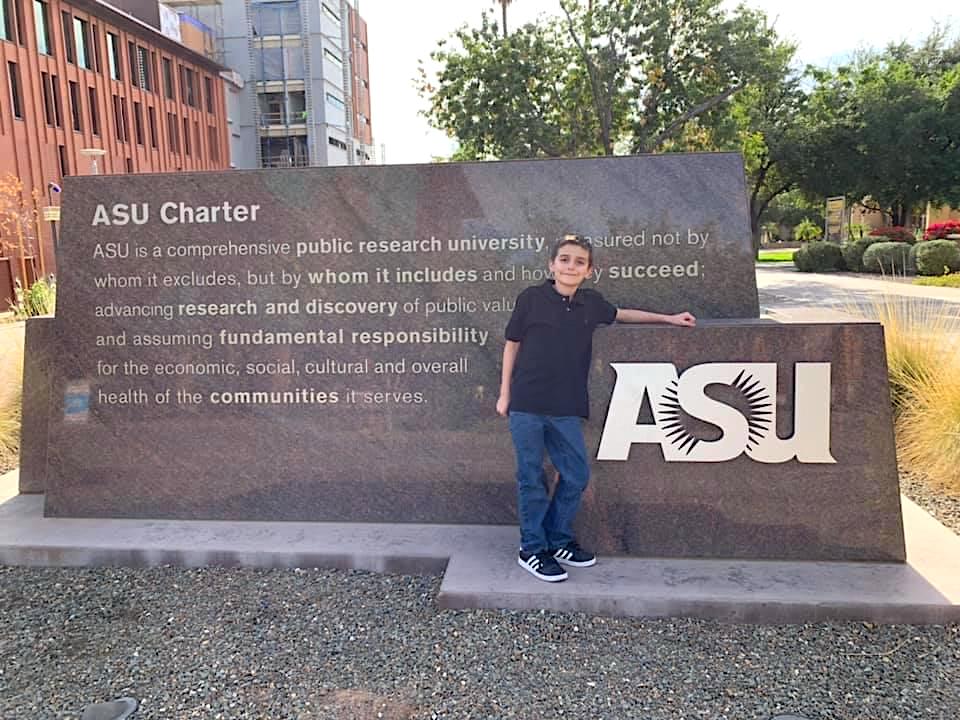 "Monty's education, as well as other kids that are bright yet have challenges, is a difficult and touchy subject," mom Danielle Roberts-Hernandez told The Epoch Times. "There are a lot of emotions that the subject brings up in us parents; there is a lot of rejection."
Yet, after a disappointing false start with the Honor College at Grand Canyon University (GCU) in Phoenix, Monty's potential was recognized by Arizona State (ASU). He'll be 12 when he graduates as a senior from Skyline High School in Mesa and becomes a biochemistry premed major.
The gifted youngster proudly shared a screenshot of his college acceptance on Facebook.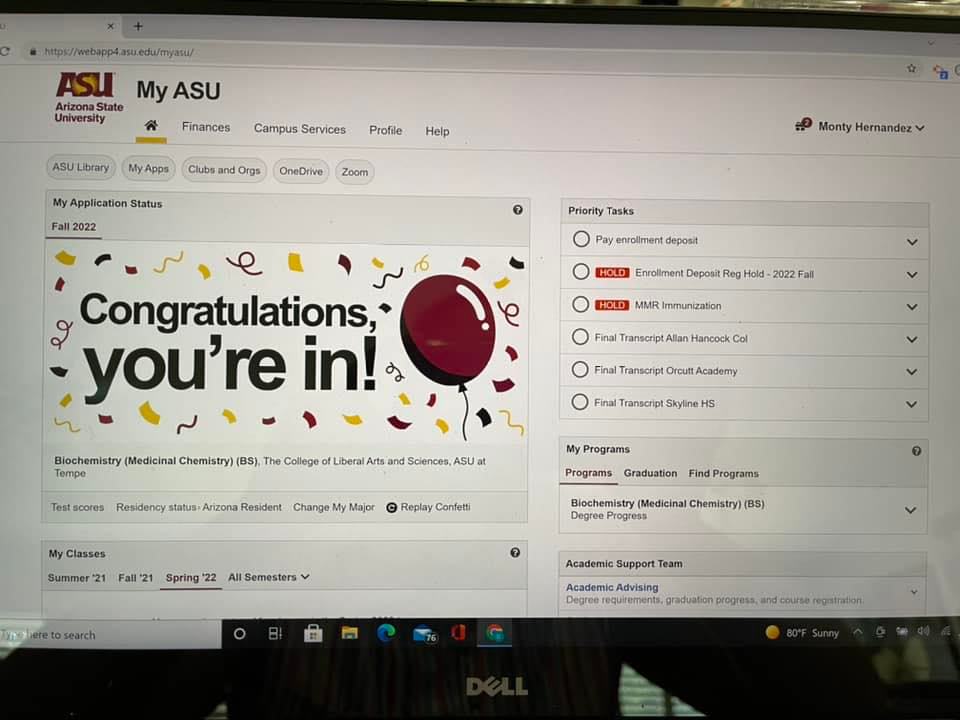 Monty suffers joint pain and difficulty with strength, agility, and gross and fine motor skills. Nonetheless, with the support of his family and educators, he maintains a steady 4.0 GPA, works hard at physical therapy, volunteers at a local animal shelter and horse rescue, learns karate, and is the proud captain of his high school cohort's Light Saber Club.
In a Facebook post, Danielle shared Monty's college victory, as well as her ongoing battle for recognition of his needs.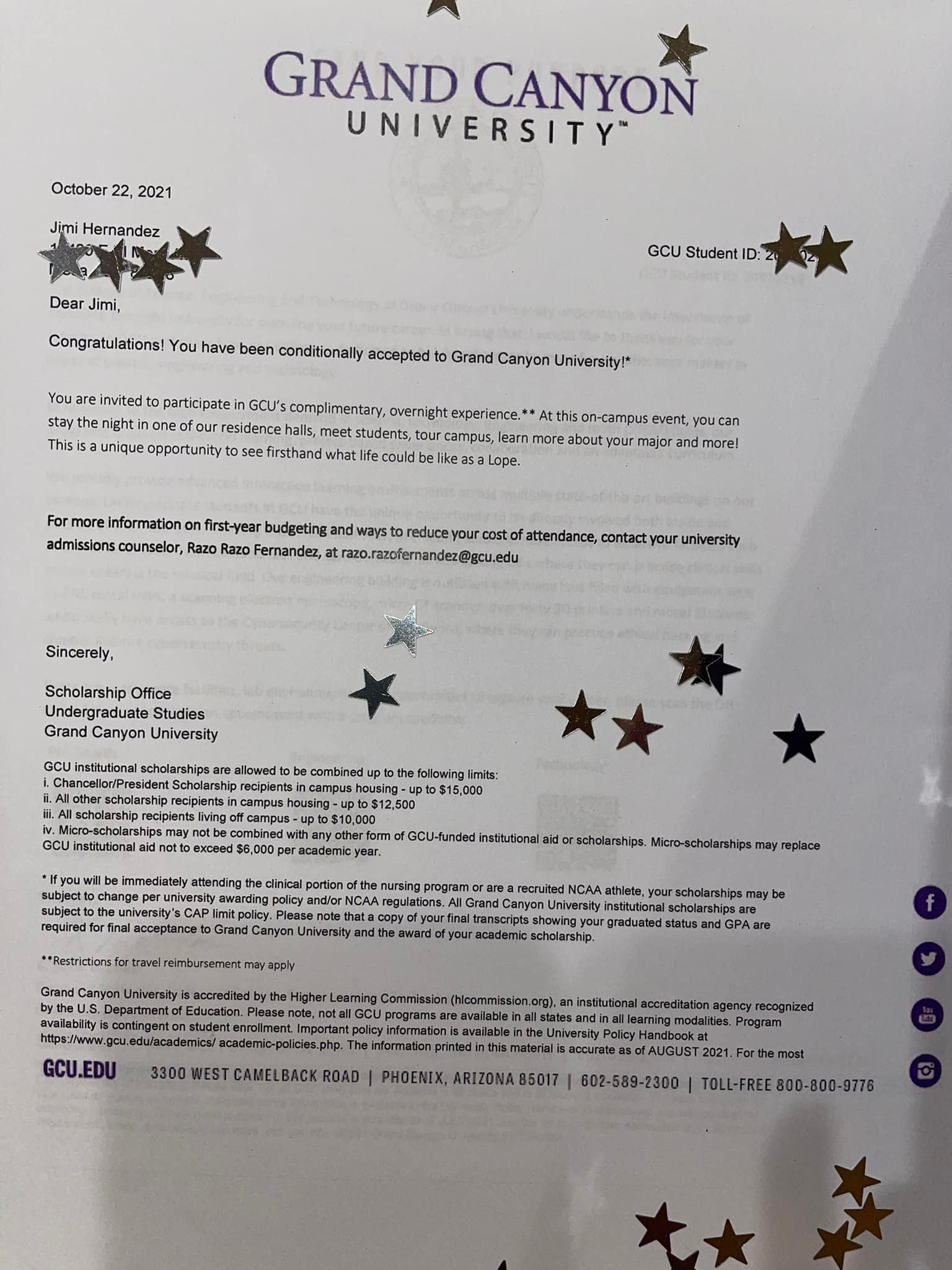 "I never in a million years, prior to having kids, would have thought that people with disabilities have as much trouble receiving an education and being accepted as they do right now," she wrote. "[Monty] is not perfect, but I was perfectly honest with GCU from the beginning."
After meeting with GCU both virtually and in person, Danielle sent Monty's transcripts and emailed the school's disability center to find out which of his needs-including a scribe, extended testing time, and assistive technology-they could accommodate.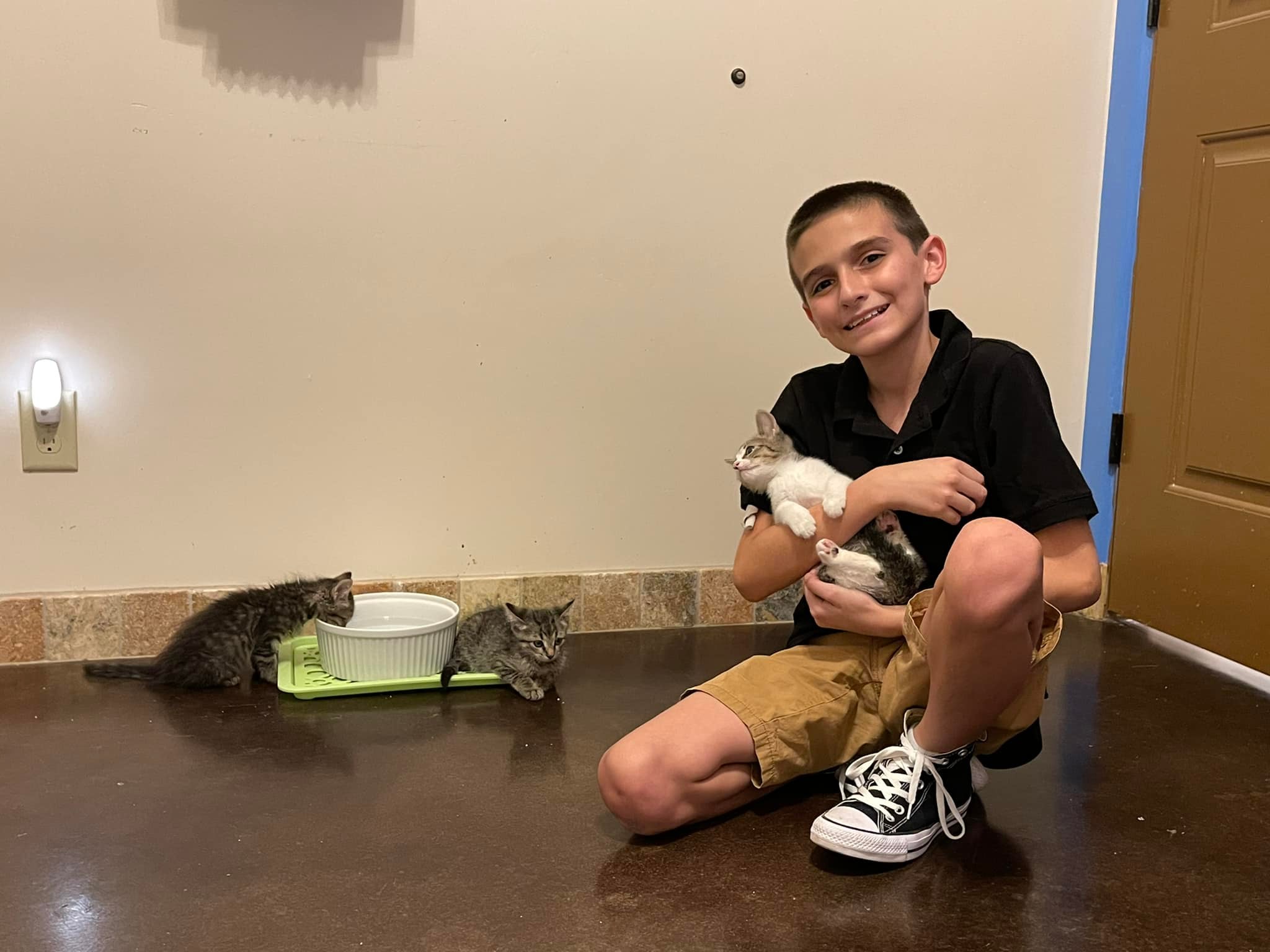 "Monty was dropped from their program 24 hours after making the request for accommodations," said Danielle. "He had his classes and finances figured out, GCU had offered a $9,200 scholarship, and I paid the deposit for fall that they asked for. They cite this was due to his age ... this is so sad for him, and a step back for gifted kids with disabilities."
With Monty being too young to apply for many scholarships, Danielle has launched a GoFundMe page to help raise funds for his college studies at Arizona State.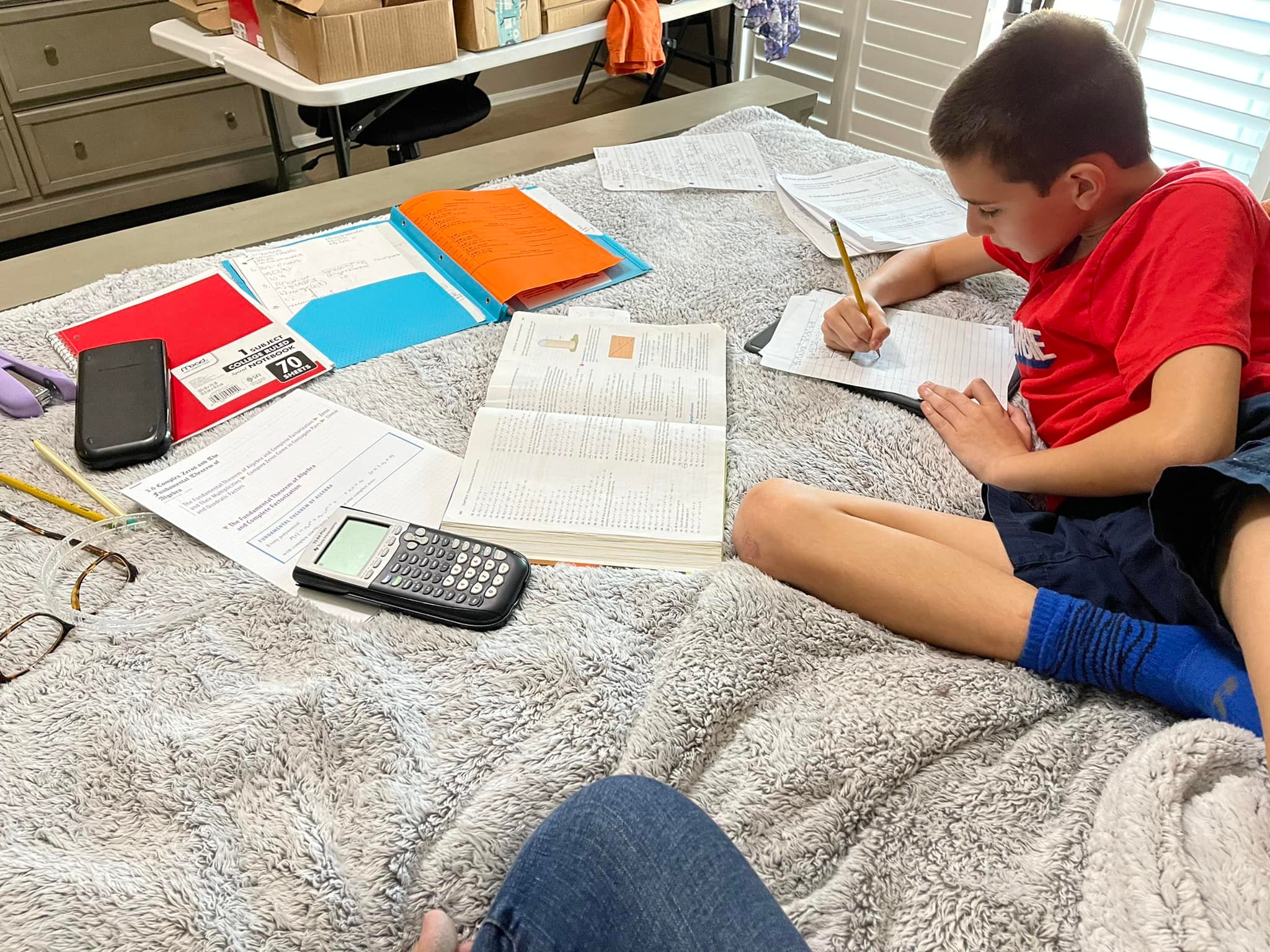 Monty, who didn't speak until the age of 4, was diagnosed with autism and a special heart condition at a really early age. Danielle told Fox 10 Phoenix, "He went through special education from age 3 to 5. They IQ tested him, and we found out he was profoundly gifted." The talented boy skipped several grades, and the family even moved from California to Arizona to make the most of advanced education opportunities when his skills were recognized in early childhood.
"That's what drove us to come to Arizona, is him being able to be on campus," Danielle said. "He loves people, he loves lectures, he loves communication. He wants to be right there."
(Courtesy of Danielle Roberts-Hernandez)
The Mesa Skyline senior studies a lot and at the age of 9, he even aced a high school chemistry class, according to his mother.
"At first when I was with people that were older than me, it was weird," Monty told ABC 15 Arizona, "but over time it gradually become the norm."
Speaking to The Epoch Times, Danielle explained that she is now working with an education attorney to help make sure her son "receives what is fair for him to succeed." Monty, she says, plans to start his own nonprofit practice one day to help others.
"I want to become a pediatric neurologist so I can help kids who aren't as fortunate and who need help from doctors to reach their goals," Monty added.
Louise Bevan is a writer, born and raised in London, England. She covers inspiring news and human interest stories
Share your stories with us at emg.inspired@epochtimes.com, and continue to get your daily dose of inspiration by signing up for the Epoch Inspired newsletter at TheEpochTimes.com/newsletter