Environment/Science
Oct 21, 2019 - Water Is Life –2 They Are Stealing Our Livelihood and We Aren't Even Noticing
We are talking about privatizing the largest single underground renewable freshwater reservoir in the Americas, arguably in the world, the Guarani Aquifer which underlays 1.2 million square kilometers - km2 (about the size of Texas and California combined), of which 71% is under Brazil, 19% under Argentina, 6% under Paraguay, and 4% under Uruguay.  Peter Koenig
True US History
Oct 19, 2019 - US Prepares After Feared Ancient Virus That Wiped Out Woolly Mammoths Unleashes Global Pandemic
Ron: Discernment required. How likely is it that a single 'virus' is a direct cause of all the disease conditions referred too? And how can anyone claim to know that it causes all the dieseases referred too if it is a "previously unknown virus"?
Environment/Science
Oct 18, 2019 - Russian Scientists Create Groundbreaking New Compact Water Treatment System
Environment/Science
Oct 18, 2019 - Scientist-Behind-The-Navy-s-UFO-Patents-Has-Now-Filed-One-For-A-Compact-Fusion-Reactor
Environment/Science
Oct 18, 2019 - Indian Architect Creates New "Algae Tiles" That Can Scrub Toxins, Pollution From Wastewater
Environment/Science
Oct 17, 2019 - How to green the world's deserts and reverse climate change Allan Savory
This 22' 20" video was published by TED on Mar 4, 2013: https://www.youtube.com/watch?v=vpTHi7O66pI
Ron: Desertification can be reversed. Allan Savory suggests what apppears to be a very useful  solution using bunched livestock.  He reckons his solution is "the only option" BUT it isn't. A major long term problem with Allan Savory's solution is that it requires humans to continue farming, slaughtering and eating animals as food. That practice needs to stop especially because of the barbarism involved.
Arguably there are other better solutions to overcoming desertification. In particular the methods developed by Permaculturalists See eg: Permaculture Behind Greening the Desert with Geoff Lawton full 8:40min clip - https://www.youtube.com/watch?v=keQUqRg2qZ0
As Geoff Lawton says: "You can solve all the world's problems in a garden."
Other successful solutions to reversing desertification include the methodologies used by the Chinese government which is reclaiming the Loess deserts in north western China. See eg: Regreening the desert with John D. Liu - Docu - 2012 - http://abundanthope.net/pages/Environment_Science_69/Regreening-the-desert-with-John-D-Liu---Docu---2012.shtml

Environment/Science
Oct 13, 2019 - HOW DARE YOU: 10 reasons not to believe climate change criers | Liz Wheeler LIVE at the Reagan Ranch
This 47' 20" video was published by YAFTV on Oct 5, 2019: https://www.youtube.com/watch?v=i-qBOyrD0-0
Political Information
Oct 13, 2019 - Imagine Fake Video With Defence Minister Declaring War! Analysts Warn Deepfakes Could Create Chaos © Photo: YouTube/Ctrl Shift Face
Environment/Science
Oct 13, 2019 - Forgotten Books is a London-based book publisher specializing in the restoration of old books, both fiction and non-fiction
Environment/Science
Oct 12, 2019 - One Green World Under the UN? CFR Globalists Push UN Global Pact for the Environment
Environment/Science
Oct 11, 2019 - The Last Moments of Indonesia as We Know It
West Papuans have already lost around 500,000 people since the beginning of occupation. They will not back down. They are fighting. The occupants from Java and elsewhere are fleeing. Western mass media tries to be silent, but cannot, anymore. What has been happening in West Papua is genocide.       The destruction of the environment all over the archipelago is so horrific that it has no 'competition' anywhere in the world. But while Brazil is constantly in the spotlight, Indonesia with much a worse record is not.    The Indonesian people live and die in misery. Grotesque statistics are totally spiteful to the enormous plight of the nation. Many more than half live in misery. Tens of millions are unaccounted for by corrupt local statisticians.       Air and water are heavily poisoned.   Almost all public property has been stolen, by the "elites", a long time ago.  Andre Vltchek
Environment/Science
Oct 11, 2019 - National Geographic Admits Billions Of People Will "Face Shortages Of Food And Clean Water" Over The Next 30 Years
Environment/Science
Oct 11, 2019 - Getting Real About Green Energy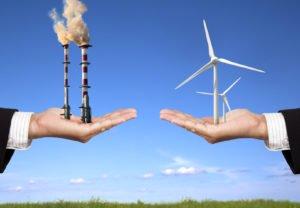 Environment/Science
Oct 10, 2019 - Fake or Deepfake? Why Modern Technology leaves us with little choice but to revive critical thinking
Political Information
Oct 9, 2019 - Clown World: Extinction Rebellion is a Carnival for Middle classes who love to dress up as activists
When I encounter a group of middle aged distinguished-looking activists tucking into their lunch, while sitting on the pavement by the Embankment, I am reminded of the kind of street parties that occurred during the Queen's Jubilee. Talking to these chaps and chapettes, it becomes evident that not only are they having the time of the life, they are also under the impression that their picnic contributes to the saving of the planet. When I put to them my view that 'this is a self-indulgent carnival of reaction', they don't argue back. One of them tells me to go to hell. An elderly lady sneers at me and simply states that 'I will not have a bad word said against these young people'. As far as she and her companions are concerned, Extinction Rebellion now possesses the kind of moral authority previously associated with the Church and the institutions of the state...
Until now participating in a Climate Extinction performance has been a risk-free activity. Unlike real protests which always incur serious risks, this week's performance is unlikely to costs the performance very much. The cost will be borne by an increasingly fed-up public who was never asked whether or not they wanted their life to be turned upside-down. - Professor Frank Furedi

Environment/Science
Oct 4, 2019 - Climate Action Protests: Deep State Indoctrination
Environment/Science
Oct 4, 2019 - Central Bankers Go Green… Why?
Environment/Science
Oct 4, 2019 - China Laying Tracks for 1,000km/h Maglev Trains
It has also been reported that a 600km/h maglev train prototype will be ready for trial runs in 2020. Hubei will start work on a 200-km section made of vacuum tubes to conduct experiments to verify the cutting-edge, high-temperature superconducting maglev theory and ultimately push the speed limit to 1,000km/h. - KG  Chan

Environment/Science
Oct 3, 2019 - Earth Magnetic Shield From Radiation Discovered to Have Had Extreme Flipping Period
The last time the poles swapped places was about 780,000 years ago while the complete reversal is said to have taken place every few hundred millennia over the past 20 million years. Even though the imminent reversal is not expected, the question of what drifting poles might cause is still open with risks including its influence on all sorts of devices and high doses of radiation.
Ron: Actually a partial Magnetic Pole Reversal IS expected and is in fact IMMINENT. The process will cause energetic fluctuations that could interrupt smart phone reception and similar problems. Prior to the occurrance there will be a solar eclipse. It will probably be desireable to stay indoors if possible when that occurs.
Environment/Science
Oct 3, 2019 - Finally an Environmental Group does Conservation the Right way
Environment/Science
Oct 3, 2019 - Watch as New WiFi Method Sees Through Walls and Identifies People from Video Footage
Environment/Science
Oct 2, 2019 - Greta Thunberg: History's Warning About Secular Child Saints
As William Butler Yeats noted decades ago, those who are the worst  are "full of passionate intensity." Those who like Greta Thunberg and her followers, sermonize about second comings and apocalypses tend to loose "mere anarchy upon the world and drown innocence."The conclusion is that genuine concerns for the environment are not best represented by an environmental cult with apocalyptic views promoted by an emotionally unstable child leader utilizing fear, anxiety and anger rather than science and reason.  Such leaders do not persuade anyone that theirs is a movement that will benefit the planet, much less save it. Fay Voshell
Environment/Science
Oct 1, 2019 - Regreening the desert with John D. Liu - Docu - 2012
This 47' 31" video was published by vpro documentary on May 7, 2017: https://www.youtube.com/watch?v=IDgDWbQtlKI
Ron: This is a major aspect of our future Pilgrims. Regenerating soil fertility, hydrological balance and ecological diversity will be a major component of life and labour during the first phase of the Millennial Realm on this planet.
Environment/Science
Oct 1, 2019 - The Cynical Plot behind Global Warming Hysteria
John Eidson: Progressives in high places are attempting the largest heist in human history, a collusion to plunder unprecedented sums from taxpayers of the world's largest capitalist nation.  Why?  To implement on a global scale the mandate set forth in The Communist Manifesto: "From each according to his abilities, to each according to his needs."
Ron: I disagree. The REAL TALMUDIC aim of cultural Marxism is to disempower ALL gentile nations in order to impoverish and enslave all humans on this planet except for a tiny cabal of Talmudic oligarchs. Talking about REDISTRIBUTING wealth to the world's poor nations is just as much a LIE as the "climate crisis" and "climate aid" lies. IF the Rothschilds et al really wanted to lift our whole world out of poverty they could easily do it using a mere portion of their own ill-gotten wealth. Alternatively the Rothschilds and their ilk could just disband their usurious global banking system and let every nation independantly operate its own monetary creation and distribution policy.

Environment/Science
Sep 30, 2019 - New sun-driven cooling period of Earth 'not far off'
This 17' 58" video was published by Sky News Australia on Jun 18, 2019: https://www.youtube.com/watch?v=ViY2J3LPgN4
Political Information
Sep 30, 2019 - Top 10 Reasons Why Greta Thunberg Is a Fraud
This 45' 41" video was published by Red Ice TV on Sep 27, 2019: https://www.youtube.com/watch?v=9Jpk8Ix1CCg

Environment/Science
Sep 30, 2019 - Amazon to Install Microphones Into Rings and Glasses — They Aren't Even The First
Other Spiritual Pieces
Sep 29, 2019 - Nature Speaks
Environment/Science
Sep 29, 2019 - Queensland Farmers' Vision to Transform the south-east into Australia's Largest Urban Farm Network
Environment/Science
Sep 29, 2019 - George Soros Emerges as Major Funder of 'Global Climate Strike' Groups
Environment/Science
Sep 29, 2019 - 'Lies are being pedalled' to our children on climate change
This 11' 45" video was published by Sky News Australia on Sep 25, 2019: https://www.youtube.com/watch?v=IagqMq4wfCc
Environment/Science
Sep 28, 2019 - Domino Chain Reaction (short version)
This 1' 10" video was published by Stephen Morris on Oct 4, 2009: https://www.youtube.com/watch?v=5JCm5FY-dEY
Ron: This demo uses 13 dominos. The first domino is about 5 millimetres high and one millimetre thick. The last domino weighs about 100 pounds and is more than a metre tall. IF there were 29 dominos the last one would be as tall as the Empire State Building.
Environment/Science
Sep 27, 2019 - Establishment & Media Sympathize with Greta's 'Fridays for Future' Movement… So how is that a 'protest' exactly?
A cynic would argue that the upper echelons stand to benefit in some way. And that's true too. Several conglomerates of the world's leading financial institutions, backed by neoliberal think tanks like the Atlantic Council, have already expressed interest in getting their hands on public funds to finance green industry ventures, particularly in the developing world. What some call a crisis, they call the "climate opportunity."....
.................................A protest stops being a protest when it's pro-establishment. Once it reaches that tipping point, people begin to probe deeper and doubt the intentions of the protesters,and corporate support is a death knell for authenticity. RT
Environment/Science
Sep 26, 2019 - Physicists Are Creating Lasers Powerful Enough to Rip Holes in the Fabric of Reality
Environment/Science
Sep 26, 2019 - Putin Warns: Western Governments Are Destroying The Planet With Chemtrails For Control And Profit-VIDEO
Political Information
Sep 26, 2019 - Climate and the Money Trail
Bonnie Prince Charles, future UK Monarch, along with the Bank of England and City of London finance have promoted "green financial instruments," led by Green Bonds, to redirect pension plans and mutual funds towards green projects. A key player in the linking of world financial institutions with the Green Agenda is outgoing Bank of England head Mark Carney. In December 2015, the Bank for International Settlements' Financial Stability Board (FSB), chaired then by Carney, created the Task Force on Climate-related Financial Disclosure (TCFD), to advise "investors, lenders and insurance about climate related risks." That was certainly a bizarre focus for world central bankers.............................
Make no mistake. When the most influential multinational corporations, the world's largest institutional investors including BlackRock and Goldman Sachs, the UN, the World Bank, the Bank of England and other central banks of the BIS line up behind the financing of a so-called green Agenda, call it Green New Deal or what, it is time to look behind the surface of public climate activist campaigns to the actual agenda. The picture that emerges is the attempted financial reorganization of the world economy using climate, something the sun and its energy have orders of magnitude more to do with than mankind ever could-to try to convince us ordinary folk to make untold sacrifice to "save our planet." F William Engdahl
Environment/Science
Sep 25, 2019 - Top-level Climate Modeler Goes Rogue, Criticizes 'nonsense' of 'global warming crisis'
Environment/Science
Sep 25, 2019 - Suffer Little Children
Environment/Science
Sep 25, 2019 - Greta Thunberg Wants You Afraid, and big business will make a killing off it
Graham Dockery: Formed by French President Emanuel Macron and investment corporation BlackRock capital last year, the Climate Finance Partnership sees government-funded carbon reduction as a "flagship blended capital investment vehicle." Salivating at potential profits in the world's "developing and emerging markets," the partnership calls for the "unlocking" of pension funds and government money to finance green industry in the developing world. Only instead of calling our planet's situation a "climate emergency," they call it "the climate opportunity." The Blended Finance Action Taskforce - comprised of 50 financial giants including HSBC, JP Morgan Chase and Citi - is even more explicit, calling for a "layer of government and philanthropic capital," as there are "profits to be had" in "climate-related sectors...across three regions including Latin America, Asia, and Africa." Put simply, financial giants want your pensions and your taxes to support their investments half a world away. Greta Thunberg and The Climate Emergency Movement are paralyzing you with fear, and knowingly or unknowingly aiding the interests of the world's mega-rich...
We should be afraid of our changing climate, but we should also be afraid of zealots with good intentions.
Ron: I disagree. WHY should we be afraid of changing climate? Climate is always changing. Climate is most affected by the Sun, latitude, the tilt f the eart's axis, movements in the Earth's wind belts, the difference in temperatures of land and sea, and topography.
Graham Dockery
Political Information
Sep 24, 2019 - Thunberg is 'not the messiah, she is an extremely anxious girl'
This 7' 35" video was published by Sky News Australia on Sep 24, 2019: https://www.youtube.com/watch?v=DticpNH3a2Q